2020 CAMOTES ISLAND TRAVEL GUIDE
Getting There, Places to See and Things to Do
---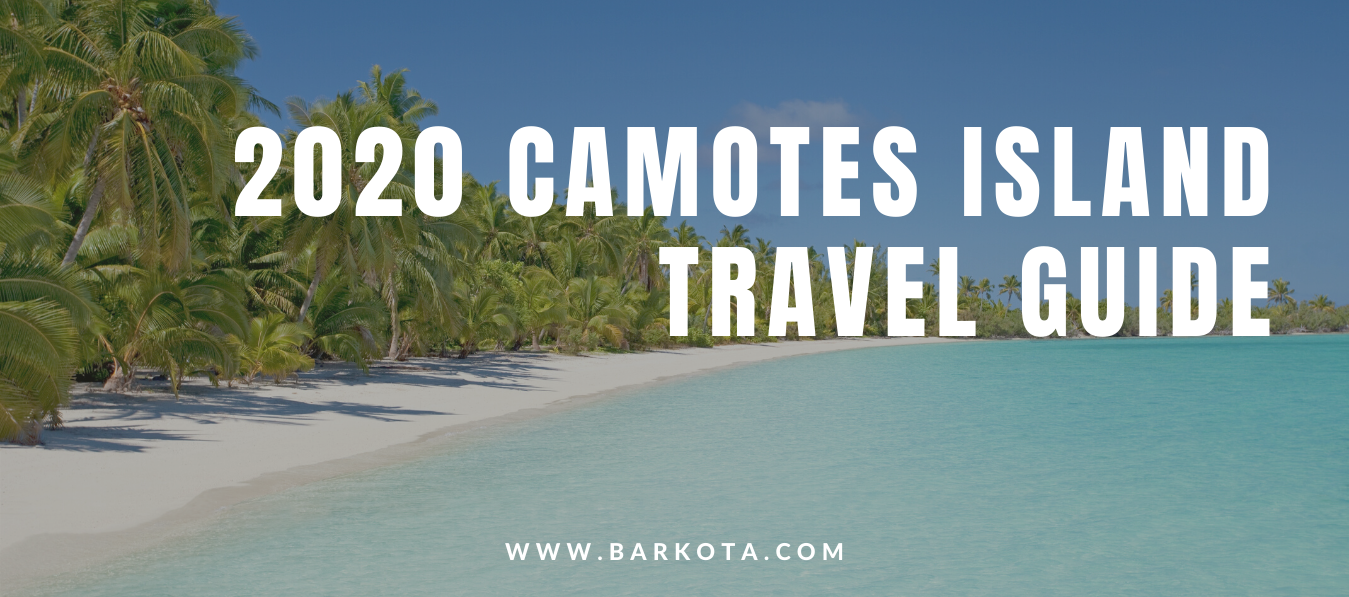 ---
Coined as the "Lost Horizon of the South"- Camotes group of islands has been considered as one of the key tourist attractions in Cebu and has been one of the favorite spots visited among tourists.
The island offers great attractions such as beautiful sand beaches, caves, underwater adventures, lakes and so much more.
According to island ancestors, Camotes got its name when the Spaniards asked the locals about the place. Giving them the idea, the natives retorted 'camote' while harvesting sweet potatoes, hence the island's name today.
This small paradise will surely be a perfect getaway from the city. Visit Camotes today and discover the wonders that lies within the island.
---
How to Get There
---
Taking the ferry is likely the option when visit Camotes. You may opt for  the following routes and shipping lines:
---
---
Cebu to Poro, Camotes
6:00 AM (Daily)
3:00 PM (Daily)
Trip duration is approximately 1 hour and 30 minutes.
---
---
Mactan to Consuelo, Camotes
8:00 AM (Daily)
12:00 PM (Daily)
Trip duration is approximately 1 hour and 30 minutes.
Danao to Consuelo, Camotes
5:30 AM
8:30 AM
11:30 AM
2:30 PM
5:30 PM
This is a daily trip schedule with approximately 2 hours trip duration.
---
Where and How to Book
---
If you want to make your travel more efficient and wanted to avoid the intolerable waiting time of lining
up to acquire ferry tickets, then it's best that you book your tickets online, at BARKOTA.COM
Barkota Ferry Online Booking is a ferry booking site where you can book travel tickets at your convenience-
anytime, anywhere!
Here's how to book through Barkota.com:
-Visit Barkota.com.
-Select shipping line (OceanJet, Jomalia Shipping Lines)
-Choose your itinerary (origin -> destination) and preferred date.
-Add passenger/s details (Name, Age, Email, Birthday).
-Confirm and Pay! You can pay via Paypal (Credit Card), ML Epay, Online Banking (almost all banks), 7-
Eleven, Over-the-Counter, and Dragonpay.
Places to See and Things to Do
---
Here are the some of the places you need to see while visiting Camotes.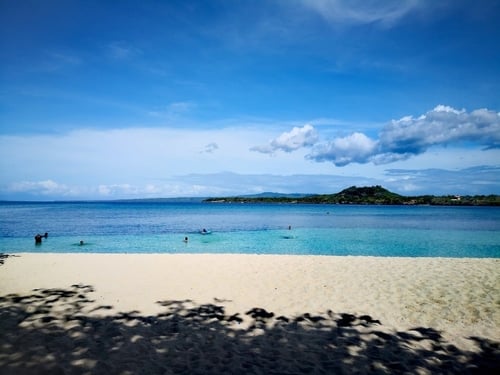 In the northern part of Camotes Island is an islet shrouded by white sand while surrounded by azure waters. This beach is ideal especially if you want to enjoy the beach with lesser crowd.  Entrance Fee is only P10.00.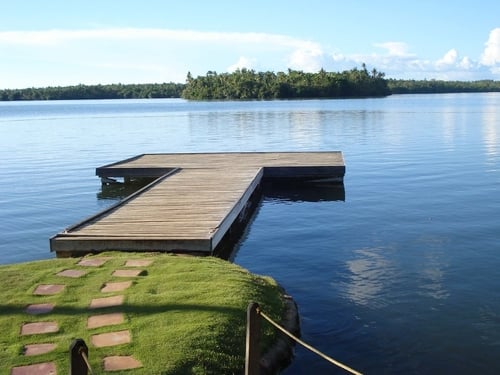 Known as the "Lover's Lake", Lake Danao is considered as one of the largest lake in the province of Cebu.  This guitar-shaped lake is enjoyed not only by lovers and couples alike but among families as well, offering them fun activities such as kayaking, boating and many more.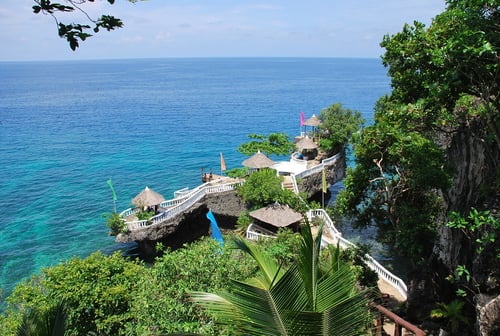 Want to add something extreme while visiting Camotes? Then overcome your fear and try cliff-diving in Buho Rock Resort. This is an eminent cliff diving site with a height of approximately 50 ft.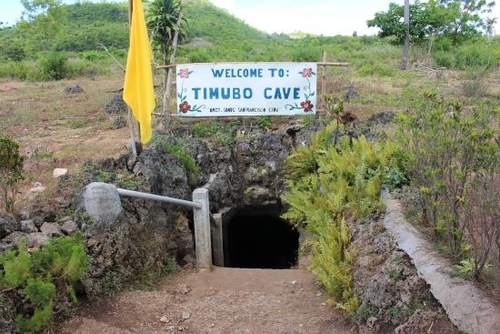 Be surprised to the beauty that lies ahead of Timubo Cave. A pool of clear, blue water awaits within. Enjoy swimming the 6ft deep water while witnessing the rock formations above.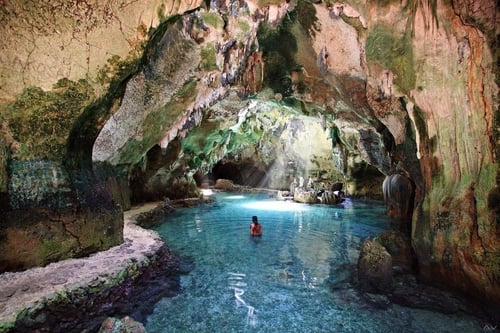 Can't get enough of the beautiful rock formations? Then you should visit Bukilat Cave. The cave is known for the skylight opening which elevates the beauty of the stalactites and stalagmites formations inside the cave.
Where to Stay
---
1. Mangodlong Paradise Beach Resort
Address: Mangodlong, Heminsulan, San Francisco, Camotes, Cebu City, Cebu
Phone: 0917 631 5903
2. Santiago Bay Garden & Resort
Address: San Francisco, Cebu
Phone: (032) 345 8599
Address: Himensulan, San Francisco, Cebu
Phone: 0919 987 0261
Address: Esperanza, Poro, Poro Island
Phone: 0928 333 6319
Address: Poro, Cebu
Phone: 0915 593 8636
Visit Camotes today and dip yourself to that island getaway this summer season! Book your ferry tickets ahead at Barkota.com.