2020 CATICLAN TRAVEL GUIDE
Getting There, Places to See and Things to Do
---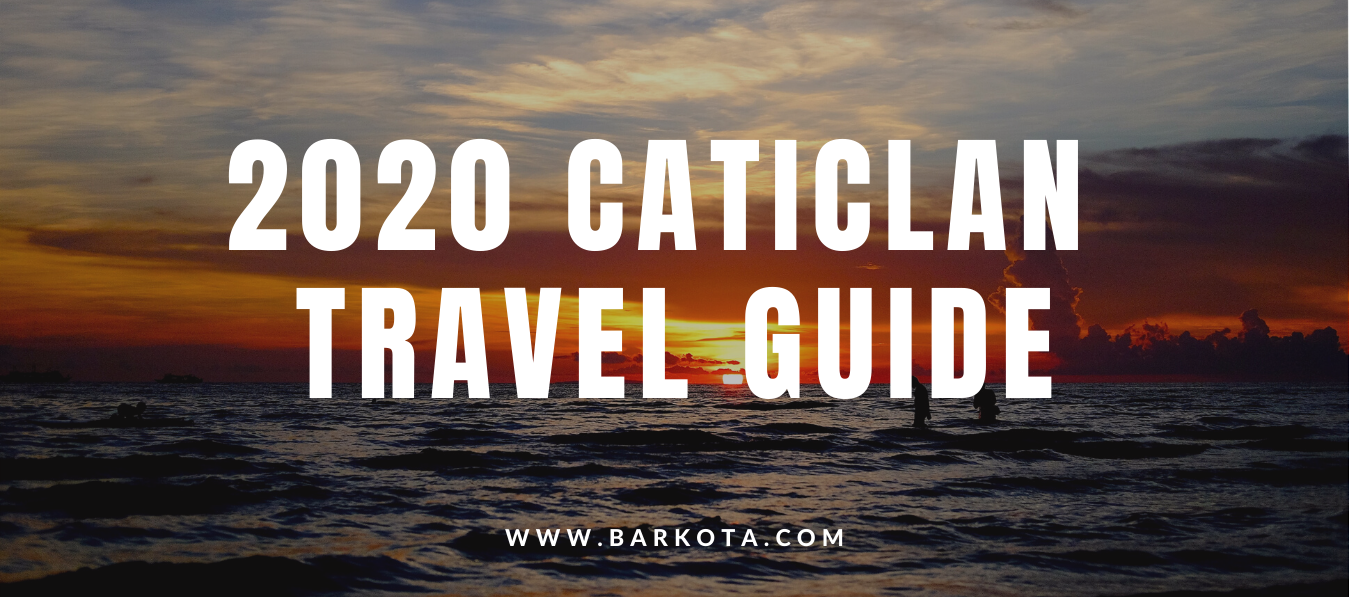 ---
Caticlan serves as the general area of the municipality of Malay, located in the province of Aklan,
Philippines. Their port is located on the north west coast of the island and is used to connect passengers
across the Sibuyan Sea to Boracay Island. As famous for being one of the world's top destinations for
relaxation, Boracay welcome a massive influx of tourists annually.
With the recent rehabilitation done to get it back to its former glory, your time in Boracay can never be
boring as there are so many things to see and do:
---
How to Get There
---
Luckily, you can also travel to Boracay by sea. There are ferries that carry passengers straight to Caticlan.
When you travel by ferry, you can stretch your legs, move about and generally enjoy an abundance of
space.
The following are some of the shipping lines setting course directly to Caticlan:
---
---
For more details on shipping schedules, click here.
---
Where and How to Book
---
If you want to make your travel more efficient and wanted to avoid the intolerable waiting time of lining
up to acquire ferry tickets, then it's best that you book your tickets online, at BARKOTA.COM
Barkota Online Booking is a ferry booking site where you can book travel tickets at your convenience-
anytime, anywhere!
Here's how to book through Barkota.com:
Visit Barkota.com.
Select shipping line (2Go Travel, Starlite Ferries, FastCat)
Choose your itinerary (origin -> destination) and preferred date.
Add passenger/s details (Name, Age, Email, Birthday).
Confirm and Pay! You can pay via Paypal (Credit Card), ML Epay, Online Banking (almost all banks), 7-
Eleven, Over-the-Counter, and Dragonpay.
---
Places to See and Things to Do
---
---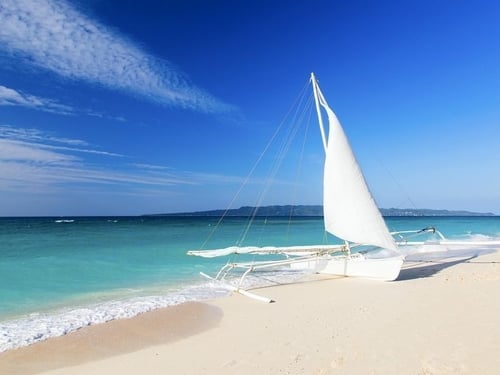 ---
Puka Beach (or Yapak Beach) is an 800-meter long stretch of white sand beach ornamented by puka
shells – where it got its name – in various sizes, shapes, and colors. The aqua blue waters, breathtaking
view and quiet atmosphere are enough reasons to make a visit to this place a must.
Stay before the evening sets in, and you will be vowed by the epic sunset. It is definitely worth the wait.
---
---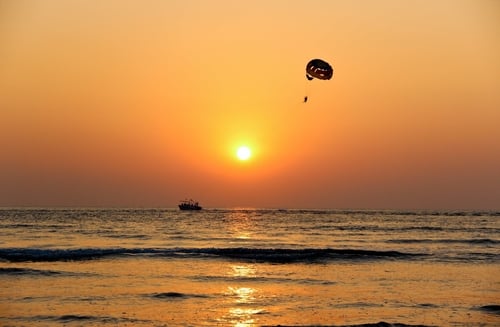 ---
Parasailing is one of the thrilling activities that visitors can try in Boracay. Imagine being tossed into the
sky while strapped in a seat covered by a colorful parachute. This is a fun and stimulating experience for
those who love heights and want a bird's-eye view of paradise.
Rate: Php2,500.00 per person
---
---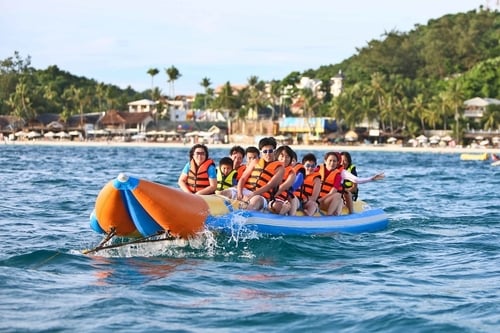 ---
Banana boat riding is the most popular water activity in the island. This yellow-colored inflatable boat
shaped like a banana will be attached to a speedboat, which will pull all of you to the deeper waters at
high speed. It's normal to fall over the banana boat as it is the main goal of the activity. Try to keep your
balance with your feet resting on the flanking tubes to get a full experience during the fifteen-minute
activity.
Rate: Php450.00 per person
---
---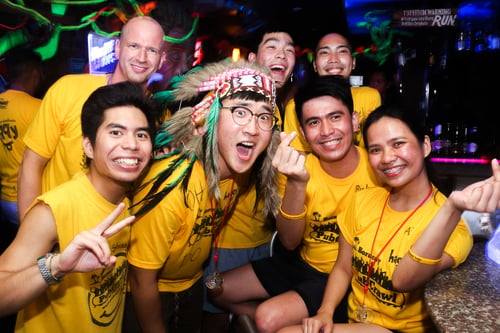 ---
Social connections make for a happy life. Turn strangers into friends on a 5-hour bar-hopping tour with
free shooters, exclusive drinks, and fun games as you party away on the beach. The pub crawl offers
both travelers and locals the chance to party as one big group. Discover the best night spots and make
new friends over the course of a great evening out.
Rate: Php900.00 per person
---
---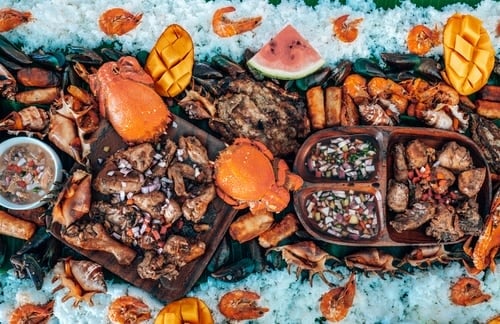 ---
Aside from indulging yourself into fun marine activities, experiencing the night life or just simply
admiring the charm of the island, another enjoyable thing to do there is of course to go on a
gastronomic adventure.
---
Where to Stay
---
1. Mad Monkey Hostel
Address: Bulabog Beach Road, Balabag, Boracay, 5608 Aklan
Phone: 0966 308 1834
2. Frendz Hostel
Address: Near Boat Station 1 Balabag main Beach, White Beach Path, Boracay (Aklan), 2002
Phone: 0929 802 3801
3. Chillax Flashpackers
Address: Barangay Road Station 1 Diniwid Beach, Yapak, 5608 Boracay, Philippines
Phone: 0929 802 3801
4. Shore Time Dormitel
Address: Sitio Cagban, Boracay Island, Malay, 5600 Aklan
Phone: (036) 288 4970
5. Lazy Dog Bread and Breakfast
Address: 1 Sesame Street Bulabog Beach, Boracay, Malay, 5608 Aklan
---
What a perfect place to spend your summer vacation! Visit Caticlan and Boracay today and book your ferry tickets ahead at Barkota.com.