2020 CEBU TRAVEL GUIDE
Getting There, Places to See, Things to Do
---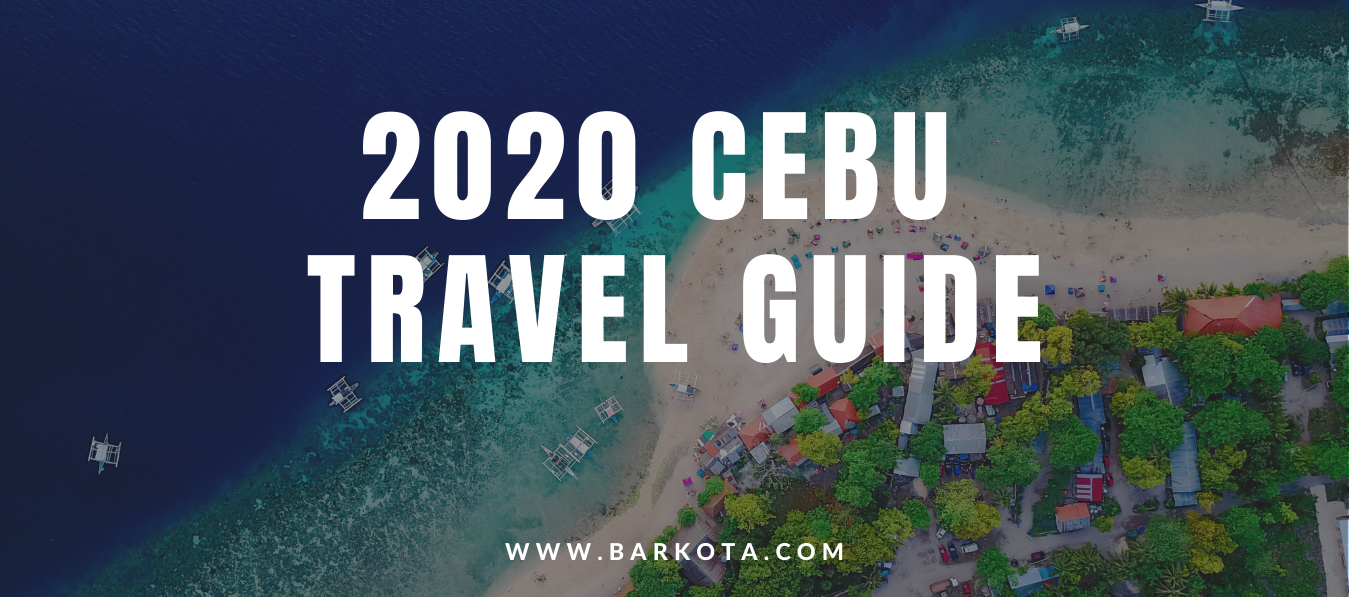 The good thing about travel is that it sets your whole being into a new perspective as you witness nature's unprecedented beauty. Such, is also the effect Cebu has brought to its tourists each year.
The Queen City of the South is home to more than 900,000 amiable smiles and a haven of rich past accounts of faith and culture. Designated as one of the historical islands in the country, Cebu has not failed to stun its visitors around the globe. With more than five million visitors in 2018 alone, Cebu has indeed proven its beauty to all.
One of the island's defining feature is its underwater wonders and fun-filled festivities. From the busy downtown to serene beaches- Cebu will surely be the next perfect destination!
Here's a 2020 Cebu travel guide that will help you for your next Cebu getaway:
Tourist Attractions in Cebu 
Visit Cebu's wide array of comely destinations and enjoyable activities Check out these tourist spots and things to do that might spark your interest:
If you want a historical stroll around Cebu, then you may visit: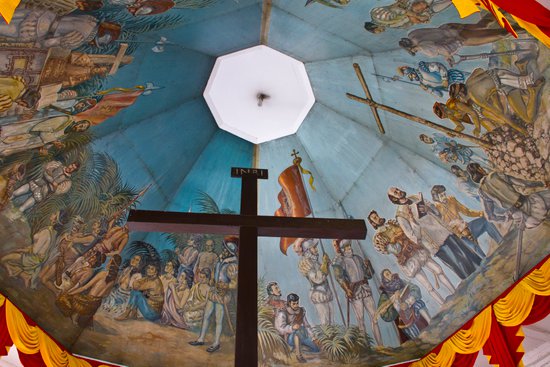 Eminent as we speak of the words. The landmark we see mostly from books of yore. But it will never be the same when you see it for real. Magellan's Cross has become one of the spots that people wanted to check or visit.
2. Heritage of Cebu Monument
The monument is an illustration of sculptures depicting the significant events in Cebu. The landmark is sculptured by one of the eminent artists in the Philippines – Eduardo Castrillo. The monument shows the richness of Cebuano history.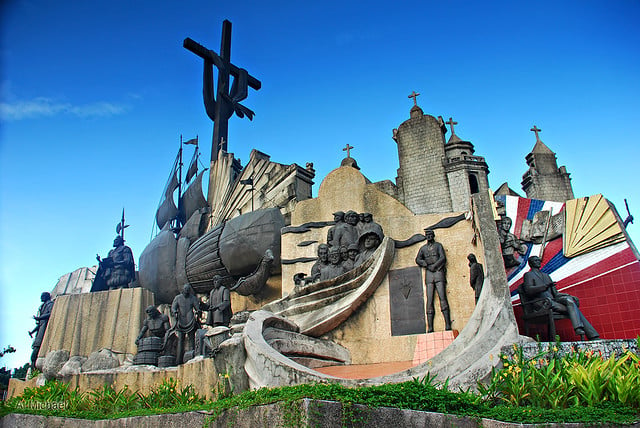 Heritage of Cebu Monument
Image source:https://www.flickr.com/photos/micxs032/4175969007
6. Basilica Minore del Santo Niño
Or if you're up for a more adventurous getaway, then these destinations are more like-able:
This multi-layered falls is located in Badian, Cebu.
If you're up for a more extreme activity, then try canyoneering first at Cancalanog River in Alegria, Cebu then go further downstream. Kawasan Falls should be the last stop or exit.
Discover marine life and do some snorkeling to Sumilon Island where the corals can be viewed a few meters off the shore.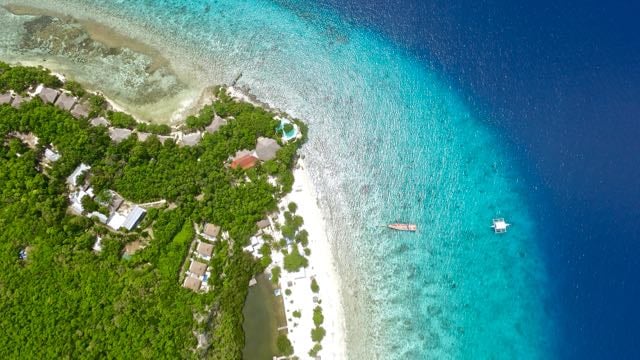 Sumilon Island
Image Source: https://www.traveltomtom.net
3. Oslob Whale Watching
4. Spelunking in Igotan Cave
5. Sky Experience Adventure (Amusement Complex -Crown Regency Hotel)
Off for Mountain Trekking
1.  Osmena Peak (Dalaguete)
2. Mount Tagaytay (Toledo City)
3. Mount Mauyog (Balamban)
Osmeña Peak, Dalaguete, Cebu
Whether it's a stay near the beach or a rest within the city, Cebu offers an impressive array of convenient places for you to stay the night or week with.
Looking for an affordable stay?
-Estimated budget (₱1,000 per night)
-Located at Don Gil Garcia St, Cebu City
2.  FUENTE ORO BUSINESS SUITES
-Estimated budget (₱981 per night)
-Located at Gov. M. Roa St, Fuente Osmena, Cebu City
3. CEBU CENTURY PLAZA HOTEL
-Estimated budget (₱970 per night)
-Located at General Maxilom Ave, Cebu City
Getting There
Or if budget is in good shape:
1. MANDARIN PLAZA HOTEL
-Located at Archbishop Reyes Ave, Cebu City, Cebu 
2. BAI HOTEL
-Located at North, Reclamation Area, Mandaue City, 6014 Cebu
3. RADISSON BLU
-Located at Sergio Osmena Boulevard, Corner Pope John Paul II Ave, Cebu City, 6000
Book online at Barkota.com! It's easy and convenient! No need to go on great lengths to acquire your ferry tickets! It's a one-stop shop online booking system for various shipping lines, which means a more efficient way of visiting the island.
Here are some of the shipping lines that sets course to Cebu:
Lite Shipping (Ormoc-Cebu, Tagbilaran-Cebu, CDO-Cebu,
Dipolog-Oslob,Cebu )
Where to Book
Cebu has a wide and ample ferry network which becomes more favorable for our sea travelers. With the growing number of ferries and shipping lines, access to one of the becoming islands in the country becomes easier.
1.  Visit Barkota.com.
2. Select shipping line (Medallion Transport, Lite Shipping, Jomalia, Fastcat, Transasia, etc.)
3. Choose your itinerary (origin -> destination) and preferred date.
4. Add passenger/s details (Name, Age, Email, Birthday).
5. Confirm and Pay! You can pay via Paypal (Credit Card), ML Epay, Online Banking, 7-Eleven, Over-the-Counter, and Dragonpay.
More reason to visit Cebu!
Make your travel experience more memorable- the kind that leads you to another one. Make it a meaningful trip with Barkota! Book your tickets now at www.barkota.com.