2020 CORON, PALAWAN TRAVEL GUIDE
Getting There, Places to See and Things to Do
---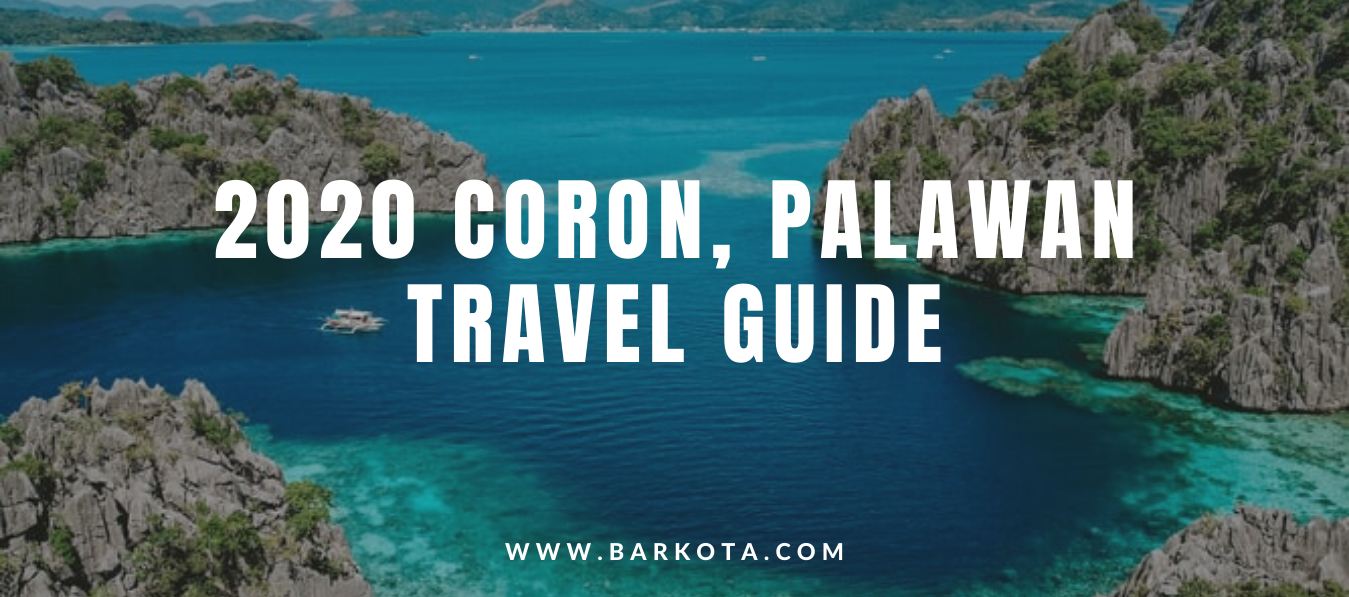 ---
Coron is the second most-popular tourist attraction in Palawan, next to El Nido. It is mostly known for its
cliffs, beaches, lakes, lagoons, and underwater shipwrecks. Known as the real jewel of Calamianes Group
of Islands, Coron's charm has captivated tourists by its unspoiled nature.
---
Coron is the perfect destination for travel junkies as it offers a paradise-like experience, you'll look
forward to seeing it again.
---
How to Get There
---
One of the best things about travelling by ferry is being able to gallivant around and stretch your legs.
Ferry travel is all about unwinding onboard, whether that's with some fresh air on deck, a sumptuous
meal, or sitting back to enjoy the stunning sea views.
---
The following are some of the shipping lines setting course directly to Coron:
---
For more details on shipping schedules, click here.
---
How and Where to Book
---
If you want to make your travel more efficient and wanted to avoid the intolerable waiting time of lining
up to acquire ferry tickets, then it's best that you book your tickets online, at BARKOTA.COM
---
Barkota Online Booking is a ferry booking site where you can book travel tickets at your convenience-
anytime, anywhere!
Here's how to book through Barkota.com:
Visit Barkota.com.
Select shipping line (2Go, Jomalia Shipping Lines)
Choose your itinerary (origin -> destination) and preferred date.
Add passenger/s details (Name, Age, Email, Birthday).
Confirm and Pay! You can pay via Paypal (Credit Card), ML Epay, Online Banking (almost all
banks), 7-Eleven, Over-the-Counter, and Dragonpay.
---
Places to Visit and Things To Do
---
Here's our own travel guide to help you make the most of your time in Coron:
---
1. Wreck Diving in Coron Bay
---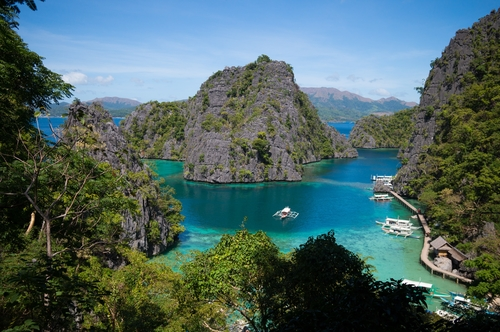 ---
Coron Bay has been claimed as one of the best spots in the world for wreck diving. A number of
Japanese ships were sunk around Coron Bay during World War II as a result from an American
air raid. The wrecks are well-preserved and are situated in shallow waters, making it ideal for
recreational diving.
Entrance fee: Php200.00 per head
---
---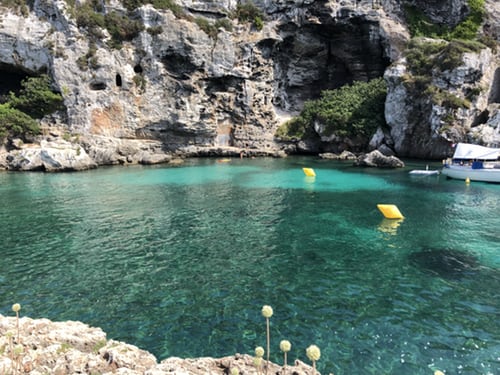 ---
Named after the discovery of a large barracuda fish skeleton in the depths of its waters,
Barracuda Lake is known for its salt and freshwater composition. It has layers of cold, warm and
hot water, which is also called as thermocline.
Entrance fee: Php200.00 per head
---
3. Relax in Banana Island
---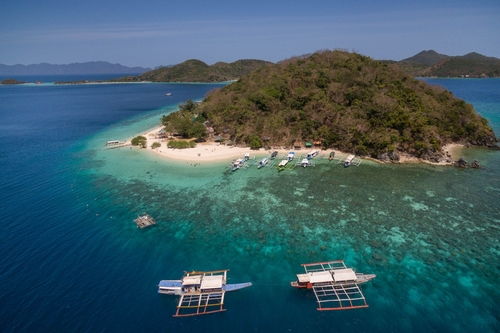 ---
Preserved and privately-owned by the Gallego's, Banana Island is a fish and coral sanctuary. Go
snorkeling and catch a sight of the abundant marine life. It is called Banana Island because of its
submerged banana look from a distance.
Entrance fee: Php200.00 per head
---
4. Marvel the waters of Bulog Island
---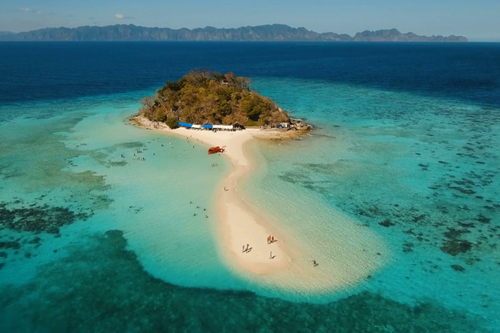 ---
The island has a stretch of sandbar that connects to Malaroroy Island and is approximately a 5-
10-minute boat ride from Banana Island. Tourists are advisable to visit the island during low tide
to catch the tombolo since it will completely submerge during high tide. Buglos Dos Island's
turquoise waters around it offers you the best opportunities to do snorkel.
Entrance fee: Php150.00 per head
---
5. Try Overnight Camping in Busuanga Island
---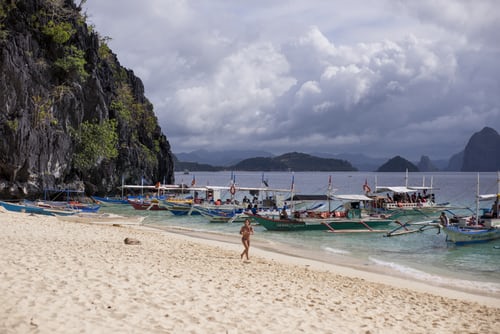 ---
Feel the cool breeze and hear the waves gently crashing on the beach while enjoying the night
sky in Busuanga Island. You will set up a night campfire on a deserted island, grill some food and
enjoy Coron's rugged beauty away from civilization.
---
---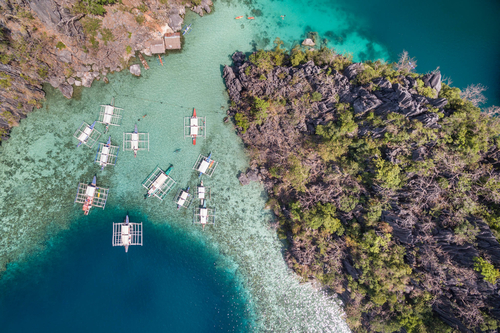 ---
Twin Lagoon is an astonishingly beautiful spot in one of the Coron coves where cliffs plastered
with greenery, mount above the pristine waters.
Entrance fee: Php300.00 per head
---
---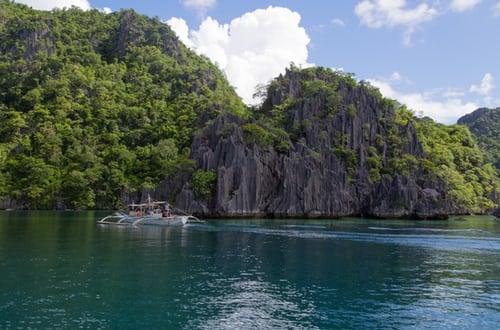 ---
Siete Pecados which means "Seven Deadly Sins" in Spanish is a marine sanctuary clustered with
seven islets. This underwater bliss is rich in massive corals and various schools of fish.
Entrance fee: Php100.00 per head
---
Where to Stay
---
1. BAMBAM Hostel & Bar
Address: Real St., cor. San Augustin St., Coron
(0929) 107 5178
---
2. Dayon Hostel
Address: Dayon Hostel, Barangay 1, Coron
Phone: (0998) 998 9330
---
3. Ecocio Backpackers Hostel
Address: Sitio Pali, Coron
Phone: (0956) 471 6005
---
4. Hop Hostel
Address: Calle Nueva, Coron Town Proper
Phone: (0917) 856 0303
---
5. Fat Monkey Hostel
Address: National Highway, Dipulap, Coron
Phone: (0955) 200 4118
---
Make sure to include Coron to your summer travel list. Nothing could be more refreshing than having a getaway to an island paradise. Discover Coron, Palawan today!