2020 DAPITAN TRAVEL GUIDE
Getting There, Places to Visit, Things to Do
---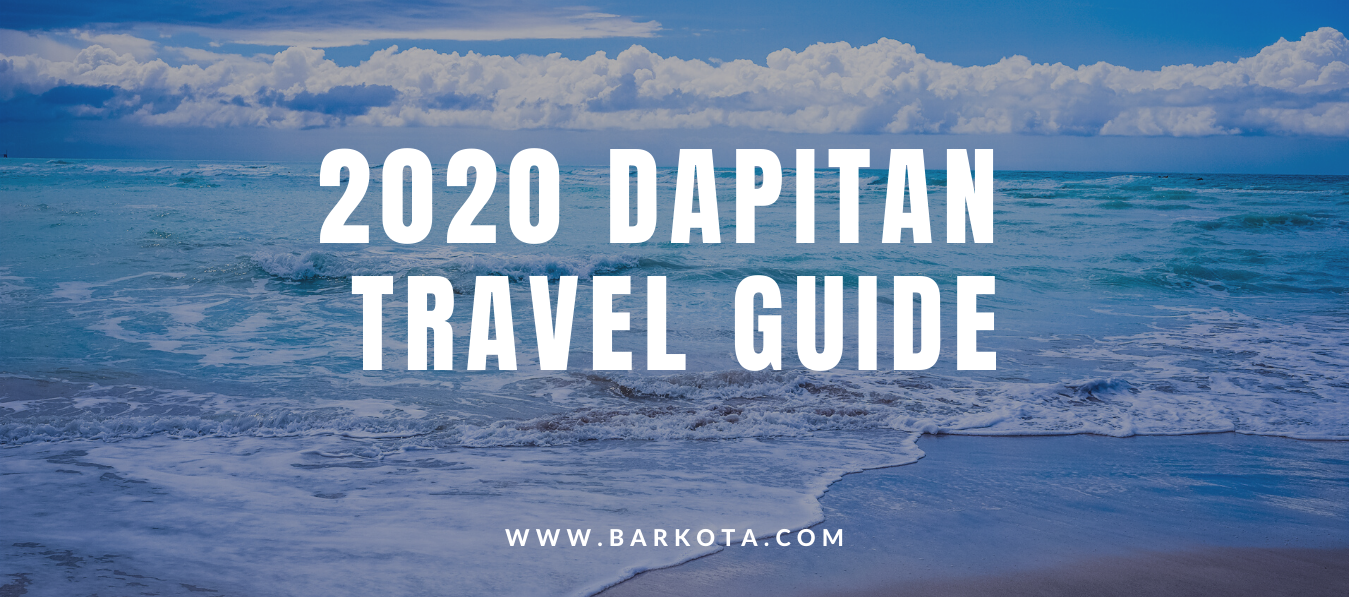 ---
Known as the place of exile of our national hero, Dapitan City is not only a considered as a major historical landmark in the Philippines but also a becoming city in Zamboanga del Norte.
Once a rural and laidback town,  it has now become a key destination among tourists with one of its flagship tourist attractions- Dakak Beach and of course the Rizal Shrine.
Here's a travel guide to help you in your next Dapitan City getaway.
---
How to Get There
---
Although direct flights are available from several jumping-off points going to Dapitan, you can also opt for a ferry travel.
Here are some shipping lines plying there:
---
---
Cebu to Dapitan (9:30 PM Mon/Wed/Fri )
---
---
Samboan to Dapitan (6:00 PM Daily)
Cebu to Dapitan (8:00 PM Mon/Wed/Sat)
---
For more details on trip schedules, click here.
---
Where and How to Book
---
If you want to make your travel more efficient and wanted to avoid the intolerable waiting time of lining
up to acquire ferry tickets, then it's best that you book your tickets online, at BARKOTA.COM
Barkota Online Booking is a ferry booking site where you can book travel tickets at your convenience-
anytime, anywhere!
Here's how to book through Barkota.com:
Visit Barkota.com.
Select shipping line (Medallion Transport Inc., Lite Shipping Corporation)
Choose your itinerary (origin -> destination) and preferred date.
Add passenger/s details (Name, Age, Email, Birthday).
Confirm and Pay! You can pay via Paypal (Credit Card), ML Epay, Online Banking (almost all banks), 7-
Eleven, Over-the-Counter, and Dragonpay.
---
Places to See and Things to Do
---
---
---
The Rizal Park Shrine is a protected landscape that serves as memorial of our national hero's rural way of life while staying in the town. This preserves the farm site located in barrio Talisay where Rizal's house, school and clinic was built. Rizal indeed made good use of those years while being exiled in Dapitan.
---
---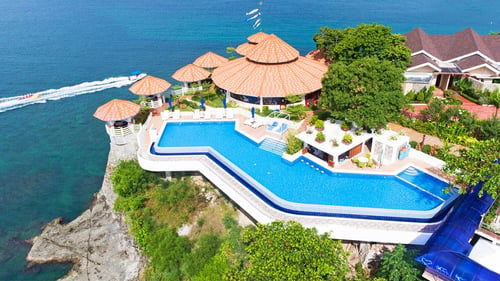 ---
As mentioned, Dakak Beach is one of the key tourist attractions in the place. With its majestic white sand beaches and pristine waters, the beach is no wonder one of the town's wonderful treasures.
The resort offers variety activities to visitors such as banana boat ride, kayaking, horseback riding, rock and wall climbing and many more.
---
---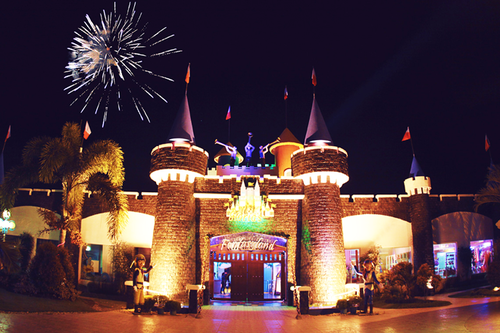 ---
Awaken that child spirit within you and try the different and exiting rides at Gloria's Fantasyland. This is a perfect place for a family getaway as well.
Gloria's Fantasyland has approximately 35 rides that can be enjoyed through a negligible cost or admission fee.
---
---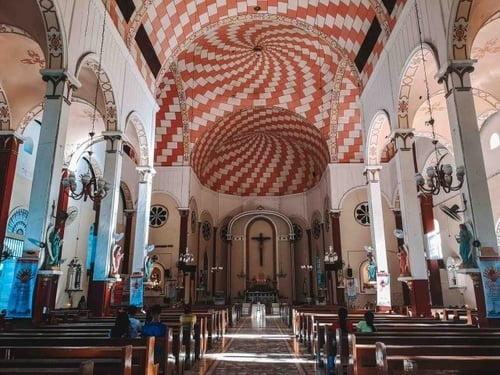 ---
St. James church was built in 1871. The church has gone several reconstructions but one of the major refurbishment was in 1964. Perhaps one of the striking features of the church is the well-designed ceiling of artistic orange patterns spiraling on the dome.
---
---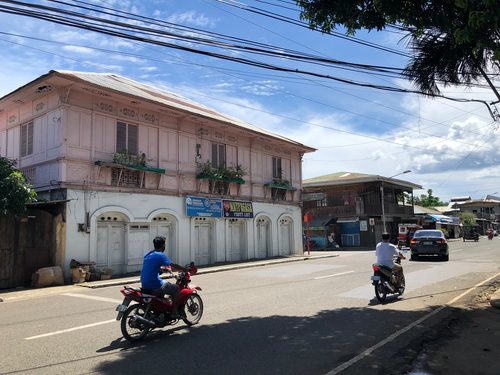 ---
Stroll along the town and witness several old houses that stood the test of time.
---
Where to Stay
---
1. Dapitan City Resort Hotel and Pavilion
Address: Sunset Boulevard, Dawo, Dapitan City, 7101 Zamboanga del Norte
Phone Number: (065) 415 5430
2. Travelbee Heritage Inn
Address: Maria Clara St, Dapitan City, 7101 Zamboanga del Norte
Phone Number: (032) 236 1111
3. IAP's Pension House
Address: Dapitan City, Zamboanga del Norte
4. Hampton Place Dapitan
Address: Junction Polo-Dapitan Park National Rd, Dapitan City, Zamboanga del Norte
Phone Number: 0947 764 1631