2020 DIPOLOG CITY TRAVEL GUIDE
Getting There, Places to Visit, Things to Do
---
---
Known as the "Gateway of the Western Mindanao" and the "Bottled Sardines Capital of the Philippines", Dipolog City offers a great deal of wonders to visitors and tourists alike.
---
Dipolog City is Zamboanga del Norte's capital and a third-class city of the said province. Moreover, the city is also known for their wild orchids.
---
So if you're up for a laid back kind of travel and at the same time become uplifted by historical accounts of a city, then Dipolog will be a perfect getaway this summer season.
---
How to Get There
---
There are various ways to get to Dipolog City depending from where your are going from. However you may also opt for a ferry travel when visiting Dipolog.
Here are some shipping lines going to Dipolog City:
---
---
Manila to Dipolog (10:00 PM Sunday)
Dipolog to Manila (11 AM Wednesday)
Dipolog to Dumaguete (11:00 AM Wednesday)
Dumaguete to Dipolog (3:00 AM Tuesday)
---
---
Cebu City to Dipolog (8:30 PM Daily)
Dipolog to Cebu City (7:00 PM Daily)
Dipolog to Dumagute (11:00 PM Daily)
Dumaguete to Dipolog (5:00 AM Daily)
---
For more information on trip schedules please click here.
---
Where and How to Book
---
If you want to make your travel more efficient and wanted to avoid the intolerable waiting time
of lining up to acquire ferry tickets, then it's best that you book your tickets online, at
BARKOTA.COM
Barkota Online Booking is a ferry booking site where you can book travel tickets at your
convenience- anytime, anywhere!
Here's how to book through Barkota.com:
-Visit Barkota.com.
-Select shipping line (Medallion Transport Inc., 2Go)
-Choose your itinerary (origin -> destination) and preferred date.
-Add passenger/s details (Name, Age, Email, Birthday).
-Confirm and Pay! You can pay via Paypal (Credit Card), ML Epay, Online Banking (almost all
banks), 7-Eleven, Over-the-Counter, and Dragonpay.
Places to See and Things to Do
---
1.  Our Lady of the Most Holy Rosary Cathedral
---
---
This beautiful structure built in 1894 is considered as something of a historical importance by the locals as the cathedral's original altar was designed by our national hero- Dr. Jose Rizal himself. The building has already undergone several refurbishments and one of its recent renovation was in 2009 where the cathedral's exterior was covered with marble.
Moreover, the hardwood ceiling was the cathedral's main attraction. You may also stroll around the Plaza Magsaysay just across the catherdral.
---
2. Santa Cruz Marker/Punta Corro
---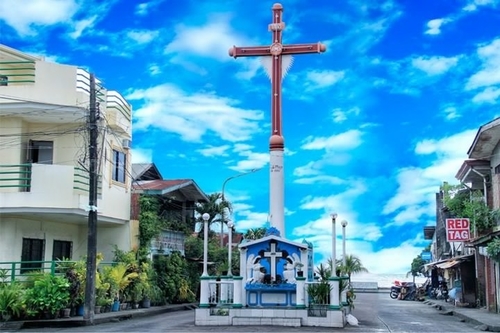 ---
Santa Cruz Marker also known as "Punta Corro" is a significant landmark in Dipolog since this is said to be the place where the early Boholano migrants landed and made settlements.
The cross was built by the settlers in 1905 and still remains as one of the notable tourist spots in Dipolog because of its historical account.
---
---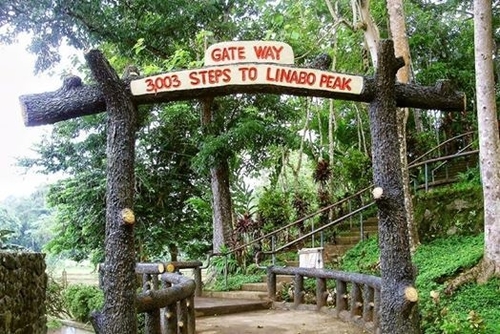 ---
This is one of the most popular hiking spots in the province. The 3003-step trail is a challenging undertaking especially for beginners but the promising view of the lush greenery while taking the steps is a sure consolation.
Furthermore, the climb gets even rewarding once you've reached the peak as you can view the faint silhouettes of some of the famous mountains in Mindanao.
---
---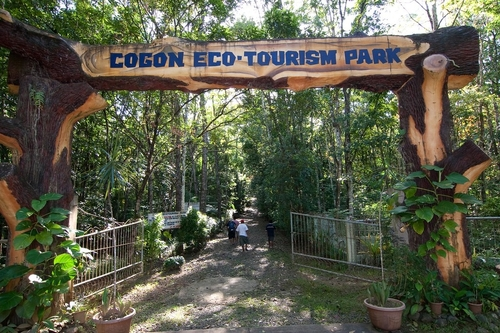 ---
If you want to have a closer experience with nature and at the same time spend thrilling outdoor activities with the family such as trekking and camping, then you should visit Cogon Ecotourism Park.
Apart from the exuberant existence of huge trees and managed mini zoo in the area, the place also offers a view of the historical and cultural village of Subanen.
You can witness them wearing their native costumes while performing a traditional Subanen dance. What a great place to relax and at the same time discover historical scenes together with your family.
---
---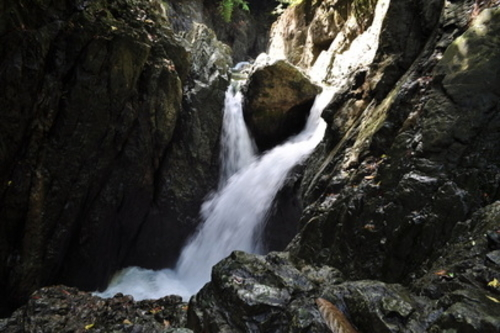 ---
Refresh your eyes with the view of Sungkilaw Falls while visiting Dipolog City. This 20-feet high waterfall is located at Sitio Virginia, Barangay Diwan , 25 kilometers away from the city. What makes it even more comely is that that the said tourist spot does not have an entrance fee.
---
Where to Stay
---
Address: Rizal Avenue corner Osmena Street, 7100 Zamboanga, Dipolog City
Phone: (065) 212 1256
Address: Dipolog - Oroquieta National Rd, Dipolog City, Zamboanga del Norte
Phone: 0947 764 1631
Address: Quezon Ave, Dipolog City, Zamboanga del Norte
Phone: (065) 212 1083
Address: Gen. Luna Street, Dipolog City, Zamboanga del Norte
Phone: (065) 908 2159
---
Make sure to include Dipolog in your travel bucket list this year and book your ferry tickets ahead at Barkota.com for a more efficient summer travel.