2020 EL NIDO TRAVEL GUIDE
Getting There, Things to Do
---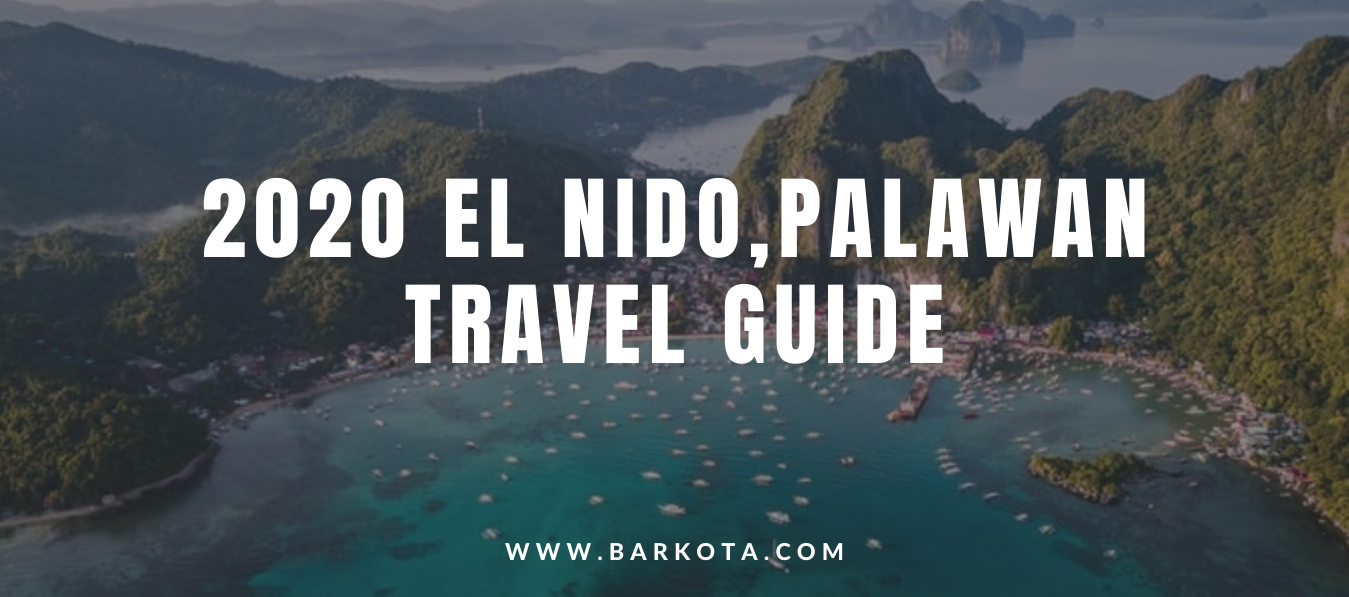 ---
El Nido is a place suggestive to paradise.  Rock formations stately placed in the island, pristine waters, and superb islets- no wonder this place has gained popularity throughout the years and have been featured to different travel publications already thereby labeling this island as one of the best in the world.
---
This key island destination is known as the gateway to the Bacuit archipelago which composes 45 islands enough to enrapture a soul.
---
HOW TO GET THERE
---
You can take a direct flight from Manila going to the island or fly directly to Palawan's capital-Puerto Princessa.
Moreover, if you're already in Coron, Palawan you can take a ferry going to El Nido. Here's a shipping line that plies directly to the island.
---
---
Coron to El Nido (7:30 AM Daily)
El Nido to Coron (12:30 PM Daily)
---
HOW AND WHERE TO BOOK
---
If you want to make your travel more efficient and wanted to avoid the intolerable waiting time
of lining up to acquire ferry tickets, then it's best that you book your tickets online, at
BARKOTA.COM
Barkota Online Booking is a ferry booking site where you can book travel tickets at your
convenience- anytime, anywhere!
Here's how to book through Barkota.com:
-Visit Barkota.com.
-Select shipping line (Jomalia Shipiing Lines)
-Choose your itinerary (origin -> destination) and preferred date.
-Add passenger/s details (Name, Age, Email, Birthday).
-Confirm and Pay! You can pay via Paypal (Credit Card), ML Epay, Online Banking (almost all
banks), 7-Eleven, Over-the-Counter, and Dragonpay.
---
PLACES TO VISIT AND THINGS TO DO
---
---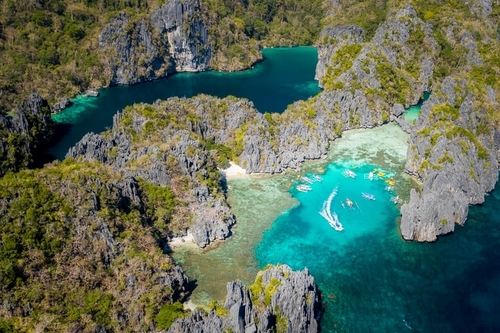 ---
This is one of the island activities that tourists opt to take while visiting El Nido. A top attraction that keeps them coming back for more.
Travel and tour agencies offers different tours for tourists. These were grouped into four -Tour A,B,C,D.  These full-day island hopping tours include boat transfers, lunch, and of course a guide.
Each tour offers different beauties available for visit like El Nido's beaches, lagoons, caves and more such as the Secret Beach, Snake Island and Matinloc Shrine.
Moreover, it's best to have your island-hopping tours booked early through online or through travel agencies in El Nido that offers tour arrangements.
---
2.) Chill at Nacpan Beach
---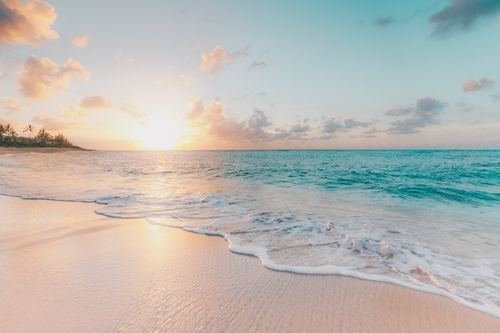 ---
Locals would always recommend tourists to visit Nacpan beach while staying at El Nido. They would go further by saying that your Palawan visit will not as be as fulfilled if you are unable to visit the beach.
And surely enough they are right. With the wide shoreline, powdery white sand and the comely waves, one can't help but fall in love with its beauty.
This 4-km beach in El Nido is adjacent to the Calitang beach thereby calling them the Twin Beaches.
Moreover, this is one of the best places to chill while staying at El Nido.
---
3.) Magkalit-Kalit Waterfalls
---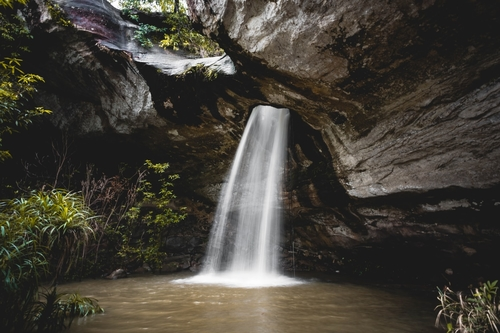 ---
This is a famous stop by tourists taking inland tours before heading to Nacpan Beach.
You can go there through tricycle or a rented motorbike. This is an incredible place where you can just relax while strolling past the lush forest and rivers at the same time.
---
---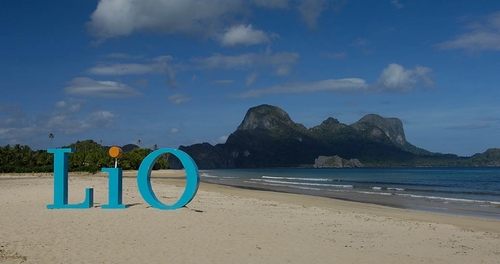 ---
If you want to experience variety of activities and outdoor recreation while having the view from the beach, then Lio Beach will be the perfect place for you.
Lio Beach offers activities and amenities that will make you feel at home and pampered while at sea.
Show your athletic side by playing volleyball, Frisbee, Beach Soccer, and trying out some sea recreations such as Kayaking, Paddle Boarding, Surfing, and Windsurfing.
---
5.) Climb the Taraw Cliff
---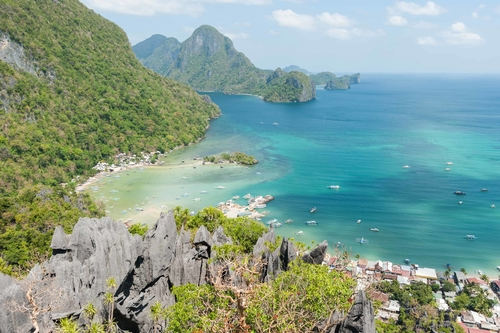 ---
And if you want to behold El Nido's wonder all at once while filling your lungs with the island's sweet breeze, then climbing the Taraw Peak will be the perfect way to achieve both.
From the peak you can see the boats arrayed ready for the island-hopping tours, the humungous rock structures and spots of islands stretched to the great unknown.
It is best to start your trek towards the peak early so as to catch the sunrise and the majestic golden hour covering the island of El Nido.
---
WHERE TO STAY
---
Check out these amiable stays at El Nido:
---
Make 2020 a year of experiencing new adventures! Discover the wonders of El Nido today and book your ferry tickets ahead at Barkota.com.