2020 ILOILO TRAVEL GUIDE
Getting There, Places to See, Things to Do
---
---
Iloilo, dubbed as the City of Love, is a major travel destination located in Panay Island. Abundant with
white-sand beaches, scrumptious and affordable local food, rich history, and even growing
establishment, Iloilo is deemed the fastest developing city in the Philippines.
---
If you decide to go to Iloilo, brace yourself for some real good time.
---
How to Get There
---
As a coastal city and major transportation gateway, Iloilo is well connected by ferry connections to
major islands and cities in the Philippines. Traveling to Iloilo from other major destinations in the
country is also possible through a combination of ferries and land connections.
---
---
For more details on shipping schedules, click here.
---
How and Where to Book
---
If you want to make your travel more efficient and wanted to avoid the intolerable waiting time of lining
up to acquire ferry tickets, then it's best that you book your tickets online, at BARKOTA.COM
Barkota Online Booking is a ferry booking site where you can book travel tickets at your convenience-
anytime, anywhere!
Here's how to book through Barkota.com:
-Visit Barkota.com.
-Select shipping line (2GO, Supercat, FastCat, OceanJet, Trans-Asia, Weesam Express)
-Choose your itinerary (origin -> destination) and preferred date.
Add passenger/s details (Name, Age, Email, Birthday).
-Confirm and Pay! You can pay via Paypal (Credit Card), ML Epay, Online Banking (almost all banks), 7-
Eleven, Over-the-Counter, and Dragonpay.
---
Places to See and Things to Do
---
---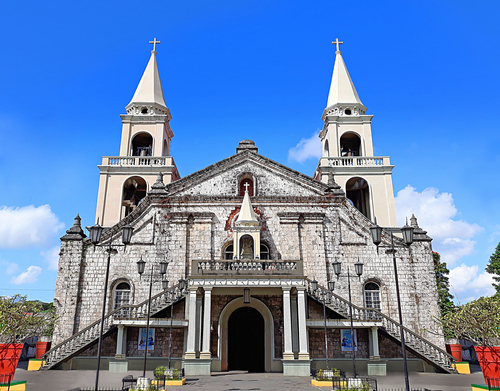 ---
Iloilo is known for its centuries-old churches dating back to the Spanish colonial era. Jaro
Cathedral is home to Nuestra Señora de la Candelaria (Our Lady of the Candles), which had been
said to be miraculous.
Jaro Cathedral was damaged by the earthquake in January 1948 and restored by the order of
Jose Ma. Cuenco, who is the first archbishop of Jaro in 1956. Because of its importance to Iloilo's
religious and cultural heritage, it was then proclaimed by the National Historical Institute as a
historical landmark in 1976.
---
2.  Iloilo Museum of Contemporary Art
---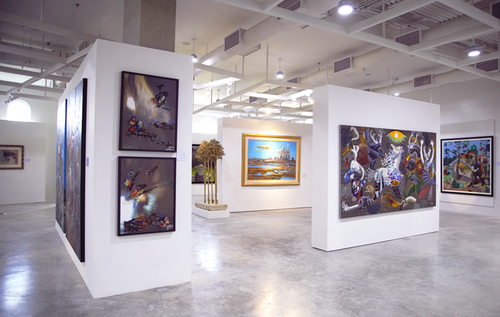 ---
The three-storey Iloilo Museum of Contemporary Art (ILOMOCA) is the first art institution in
Visayas that is devoted exclusively on the works of Filipino and foreign modern and
contemporary artists. The aim of this site is to enrich the community life of Iloilo province by
way of exhibitions and outreach programs.
Admission rates
PhP100.00 for Regular
PhP80.00 for Seniors (Present IDs for disocunts)
PhP50.00 for Students (Present IDs for discounts)
---
---
---
The 1.65-hectare Lizares Mansion is one of Iloilo City's most beautiful heritage mansions, which
sugar baron and founder of Talisay-Silay Sugar Milling Corp. Don Emiliano Lizares had it built for
his wife Concepcion Gamboa, two sons, and three daughters in 1937.
It was then sold to the Dominican Order in the Philippines in the late 1970's, and is now the seat
of Angelicum School Iloilo, a private Catholic school run by the Order of the Preachers
(Dominicans), who made the school a pioneer in a non-graded, open-classroom education
system in the Philippines.
---
---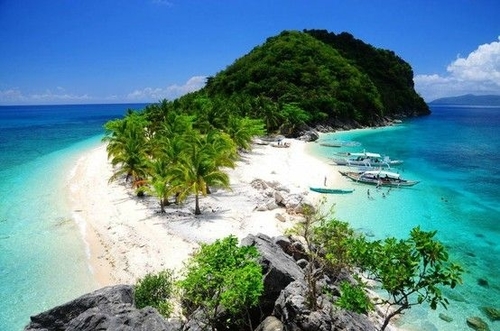 ---
Located off the coast of Carles and Estancia towns in northeastern Iloilo, Philippines, Islas de
Gigantes is a remote group of secluded islands, made up of awe-inspiring and uneven rock
formations, immaculate white sand beaches, and have plentiful seafood.
The spot is yet to become a mainstream tourist destination. This makes it much more special for
those who prefer off-the-beaten-path beach vacation.
---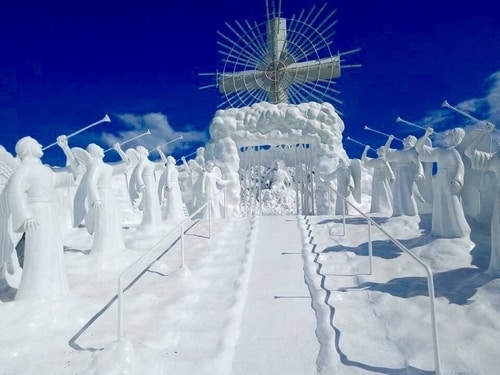 ---
Go on a pilgrimage tour of Garin Farm in Iloilo and see its famous Heaven on Earth. Enjoy other
facilities in the in-land resort that uniquely blends leisure, spirituality, agriculture, and nature.
There are tons of recreational activities that you can do in this 14-hectare inland resort --
kayaking or boat paddling with a partner in the lagoon, and swimming in their pool with a man-
made waterfall. For a more challenging activity, there is a 300-meter zipline across the lagoon. If
you want to reflect, you can climb 456 steps going up to the Divine Mercy Cross and on your
way up, there are different life size statues of the different biblical scenes such as The Last
Supper, The Agony in the Garden, The Crucifixion and Ascension of Jesus and a lot more.
Entrance Fee: Php 150.00 per person
Excluding children below 1 year old
Senior Citizen discount is applicable to cardholders only
Strictly no outside food and drinks allowed
Hilltop Swimming Pool – Php80.00
Hilltop Fishing: Php 30.00/kilo
Billiards: Php 60.00/hour
Hilltop Horseback Riding: Php 60.00
---
Where to Stay
---
1. ARA Exquisite Spaces
Address: R. Mapa Street One Spatial Place, Iloilo City
Phone: 0977 8720275
2. Figtree Hotel
Address: Donato Pison Avenue, Brgy San Rafael Mandurriao, Iloilo City
Phone: 0927 8886970
3. Iloilo Gateway Hotel and Suites
Address: National Highway, Pavia, Philippines National Highway, Iloilo
Phone: 0919 785 9805
4. Urban Sands Iloilo
Address: M.H. del Pilar Street, Molo, Iloilo City
Phone: 0916 4627000
---
Make sure to check off more destinations from your bucket list this year and book your next
Iloilo trip.
To more memorable travels with Barkota.com – and beyond!