2020 MACTAN, CEBU TRAVEL GUIDE
Getting There, Places to See and Things to Do
---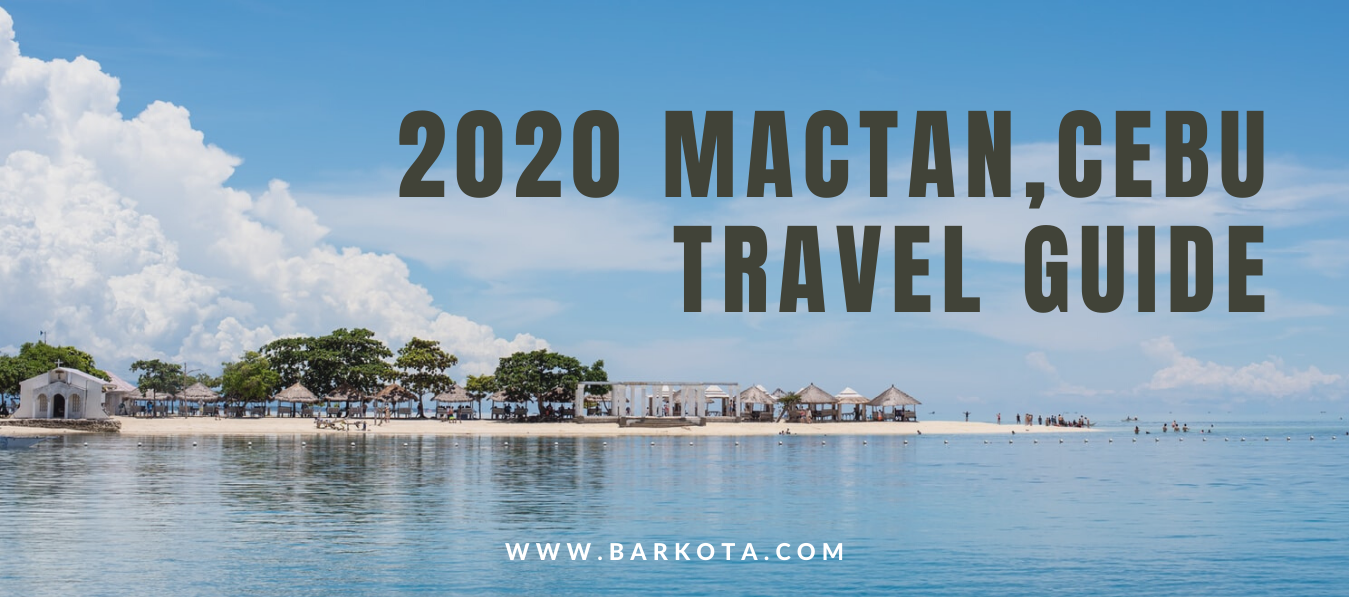 ---
Mactan, is one of the major tourist hubs in Cebu offering breathtaking view of pristine waters and great amusements among tourists.
---
It is considered as one of the densely populated area in the country and is a few kilometers away from the Cebu Island. Being separated from Cebu by the Mactan Channel, the island is crossed through the two known bridges in the province, the Marcelo Fernan Bridge and the Mactan-Mandaue Bridge.
---
Moreover, as known to many, it is where the world-class airport is located, the Mactan International Airport.
This will surely be one of the places you should visit this summer season.
---
How to Get There
---
There are various means when you visit Mactan depending on the origin, however, most traveler opt for sea or air travel.
If you choose to visit Mactan by sea, you can look for available trips and shipping lines going directly to Cebu through Barkota.com.
---
Where and How to Book
---
If you want to make your travel more efficient and wanted to avoid the intolerable waiting time
of lining up to acquire ferry tickets, then it's best that you book your tickets online, at
BARKOTA.COM
Barkota Online Booking is a ferry booking site where you can book travel tickets at your
convenience- anytime, anywhere!
Here's how to book through Barkota.com:
-Visit Barkota.com.
-Select shipping line (e.g, Trans-Asia Shipping Lines, 2Go, Medallion, Lite Shipping..)
-Choose your itinerary (origin -> destination) and preferred date.
-Add passenger/s details (Name, Age, Email, Birthday).
-Confirm and Pay! You can pay via Paypal (Credit Card), ML Epay, Online Banking (almost all
banks), 7-Eleven, Over-the-Counter, and Dragonpay.
Places to See and Things to Do
---
1. Visit Lapu-Lapu Shrine
---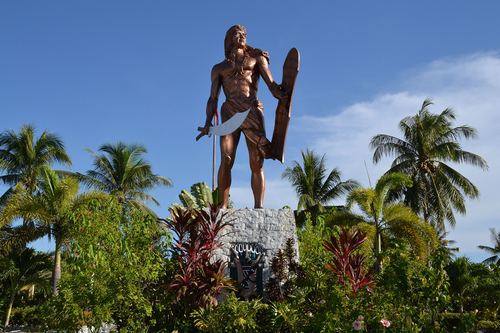 ---
Get that nostalgic feeling as you come to visit the shrine seen mostly in history books. Mactan Shrine was built in 1866 in honor of Lapu-Lapu, remembering the Battle of Mactan.
This 20-meter bronze statue is located by the shore of Punta Engaño, Lapu-Lapu City. Revisit Cebu's history and
---
---
---
Olango Group of Island comprises of 7 satellite islands and islets- Olango, Sulpa, Guilotongan, Nalusuan, Caohagan, Camungi, and Pangan-an.
Discover the rich marine life and diverse coastal ecosystem of the said island- the coral reefs, mangroves and the marine species as well.
3. Visit Alegre Guitars factory
---
---
Cebuano's are known to have deep regard towards music and true indeed as this guitar factory in Mactan showcases the beauty of handmade guitars.
Alegre Guitars Factory is one of the pioneering guitar manufacturing businesses in Cebu and is owned and managed by Fernando Alegre. Take a stroll around the factory to see the stages of the guitar making process done by the guitar craftsmen.
Moreover, these guitars are being exported to different countries like Australia, United States, Canada and some parts in Asia like Japan.
---
4. Food Trip in Mactan Island
---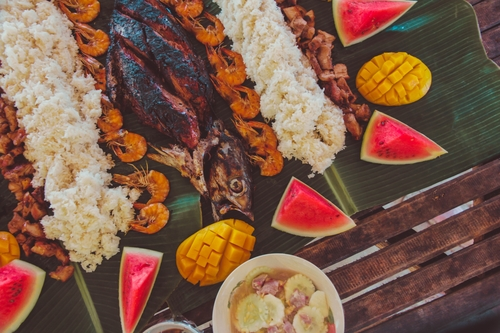 ---
Of course, one of the essential activities you don't want to miss while visiting Mactan is having a taste of their diverse cuisine and delicacies.
Here are some of the dining destinations you must try in Mactan:
1. Fiesta Bay Asian Seafood Restaurant
Address: Punta Engano, Lapu-lapu City, Cebu (across Movenpick)
2. Entoy's Bakasihan
Address: Barangay Buagsong, Buagsong Barangay Road, Cordova, Mactan Island, Cebu.
3. Lantaw Native Floating Restaurant
Address: Sa Baybayon, Cordova.
---
Where to Stay
---
---
Visit Mactan this summer season and discover the wonders that lies within it.  Make more travel memories this 2020!