2020 ORMOC, LEYTE TRAVEL GUIDE
Getting There, Places to See and Things to Do
---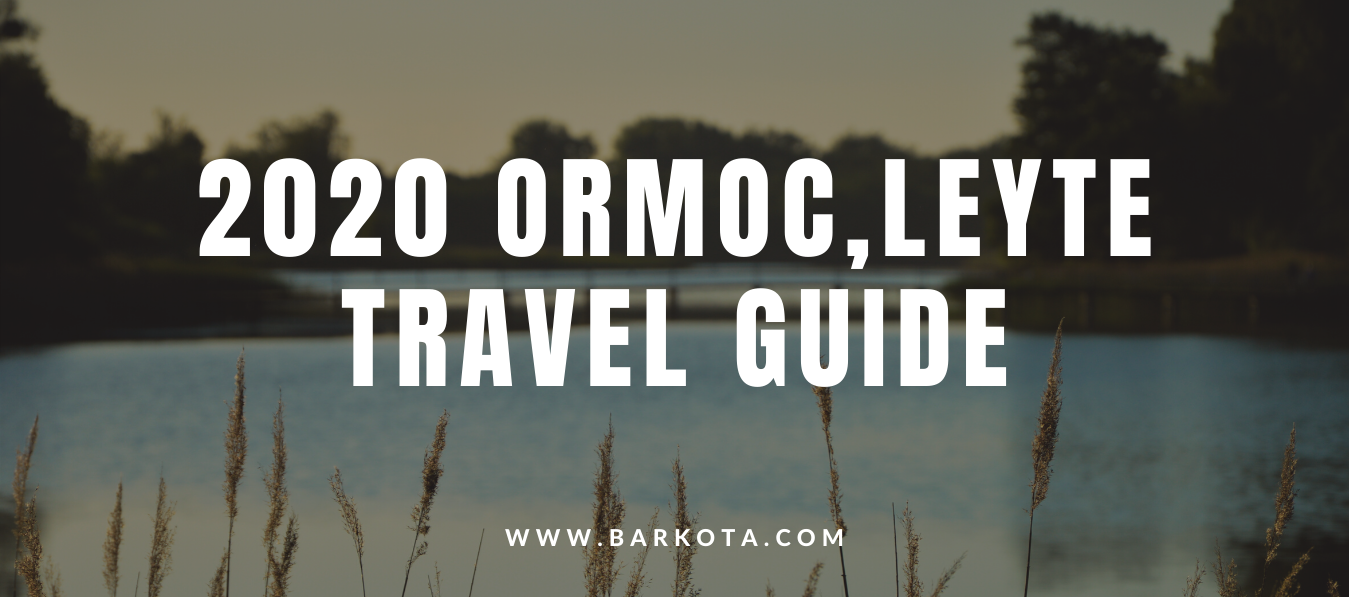 ---
Ormoc City is a first-class independent city in the province of Leyte in the Eastern Visayas region of the
Philippines. It is the economic, cultural, commercial and transportation hub of Western Leyte.
Ormoc City is the usual entry point of the visitors going to the province of Southern Leyte. The City is
accessible by ferries and buses coming from the different part of the Philippines.
Traveling to Ormoc for the first time? This travel guide will make it easy for you to plan a trip.
---
How to Get There
---
There's plenty to explore on the ferry. Kick back in the lounge with a book, drink, comfortable seating,
and panoramic views of seabirds coasting over the ocean waves.
The following are some of the shipping lines setting course directly to Ormoc:
---
---
For more details on shipping schedules, click here.
---
Where and How to Book
---
If you want to make your travel more efficient and wanted to avoid the intolerable waiting time of lining
up to acquire ferry tickets, then it's best that you book your tickets online, at BARKOTA.COM
Barkota Online Booking is a ferry booking site where you can book travel tickets at your convenience-
anytime, anywhere!
Here's how to book through
Barkota.com:
Visit Barkota.com.
Select shipping line (Jomalia Shipping, Lite Shipping, SuperCat, Weesam Express)
Choose your itinerary (origin -> destination) and preferred date.
Add passenger/s details (Name, Age, Email, Birthday).
Confirm and Pay! You can pay via Paypal (Credit Card), ML Epay, Online Banking (almost all banks), 7-
Eleven, Over-the-Counter, and Dragonpay.
---
Places to See and Things to Do
---
---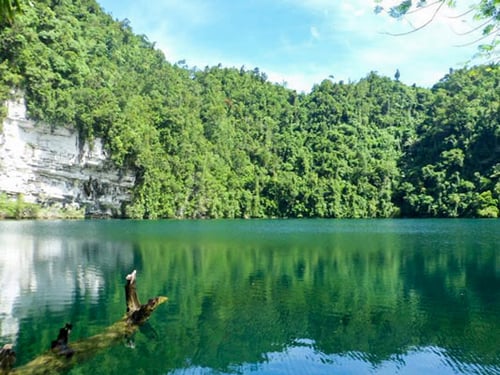 ---
Lake Danao is a guitar-shaped lake at an elevation of 2,100 feet above sea level. Formerly called
Lake Imelda, it was renamed Lake Danao National Park on February 3, 1998. It is the source of
potable water for at least seven towns in Eastern Leyte and of irrigation for rice lands in some
municipalities.
Entrance fee: Php25.00
---
---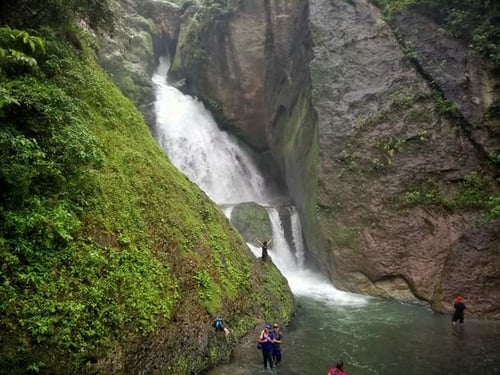 ---
Sayahan Falls is a newly discovered natural tourist spot in Ormoc. Getting there takes about 45
to 60 minutes of trek on rocky road, wild grasses, and trees, but the crystal clear and cold as ice
waterfalls would be worthwhile once you arrive.
Entrance fee: Php20.00
Guide fee: Php300.00 for five people
3. SAL's Pineapple Plantation
---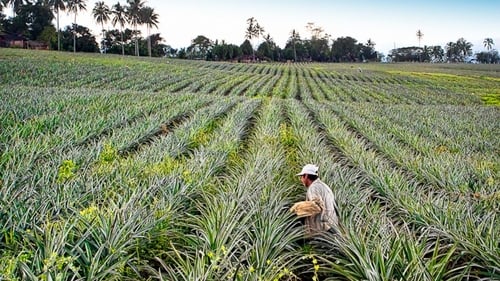 ---
When in Ormoc, do not miss the mouthwatering "Queen Pineapple" freshly picked out of the
plantation. Take every bite of the distinct sweetness it gives as you enjoy the view that
surrounds you. SAL's Pineapple Plantation is nestled in Barangay Hibunawon, Ormoc City, Leyte,
a vast hectare of the best tasting pineapples in the Philippines.
---
4. Veterans and Centennial Park
---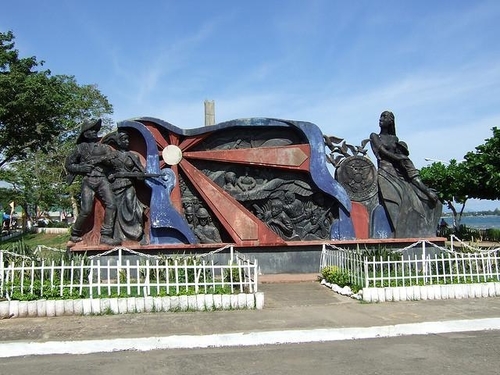 ---
One can overlook the bay, the port, and the plaza from the Centennial Park, which was
established in 1998, the 100th year of Philippine independence. Prior to that was the
construction of the Veteran's Park in the early 1990s as a tribute to the Filipino soldiers who
fought for Leyte and the Philippines.
A calamity that hit Ormoc was the flashflood in November 5, 1991 that left 8,000 dead. The
Flash Flood Memorial created by sculptor Francis Cinco of Calbayog, Samar is set atop the mass
grave of the victims.
---
---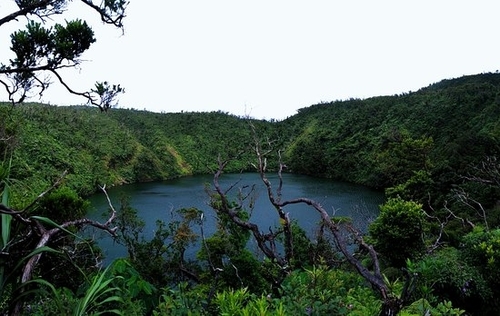 ---
Alto Peak, also referred to as Mt. Aminduen, is the tallest highland in the entire Eastern Visayas
Region at 1332 meters above sea level. It is technically part of the Municipality of Jaro, Leyte but
its jump off is in Barangay Cabintan, Ormoc City.
The trek will start with a 15-minute walk from the camp to the base of Alto Peak. A warning to
be extra careful in your steps because the trail can be unpredictable. This "monkey trail" offers
nothing but a 2-3 hour ascent, crawling on fours, holding onto rocks and roots, leaping over
huge tree trunks and balancing on some.
---
Where to Stay
---
1. Niko's Ark Voyager's Inn
Address: Real St, Ormoc, Leyte
Phone: (053) 561 0258
2. Rosetta Guest House
Address: Tribeca, Rizal St, Ormoc, Leyte
Phone: (053) 560 9085
3. Hotel Don Felipe
Address: Larrazabal St, Ormoc, Leyte
Phone: (053) 255 4661
4. Ormoc Villa Hotel
Address: Obrero St, District 12, Ormoc, Leyte
Phone: (053) 561 9744
5. Bayview Inn
Address: War Veterans Ave, Ormoc, Leyte
Phone: 0927 332 8799