2020 ROXAS CITY TRAVEL GUIDE
Getting There, Places to See and Things to Do
---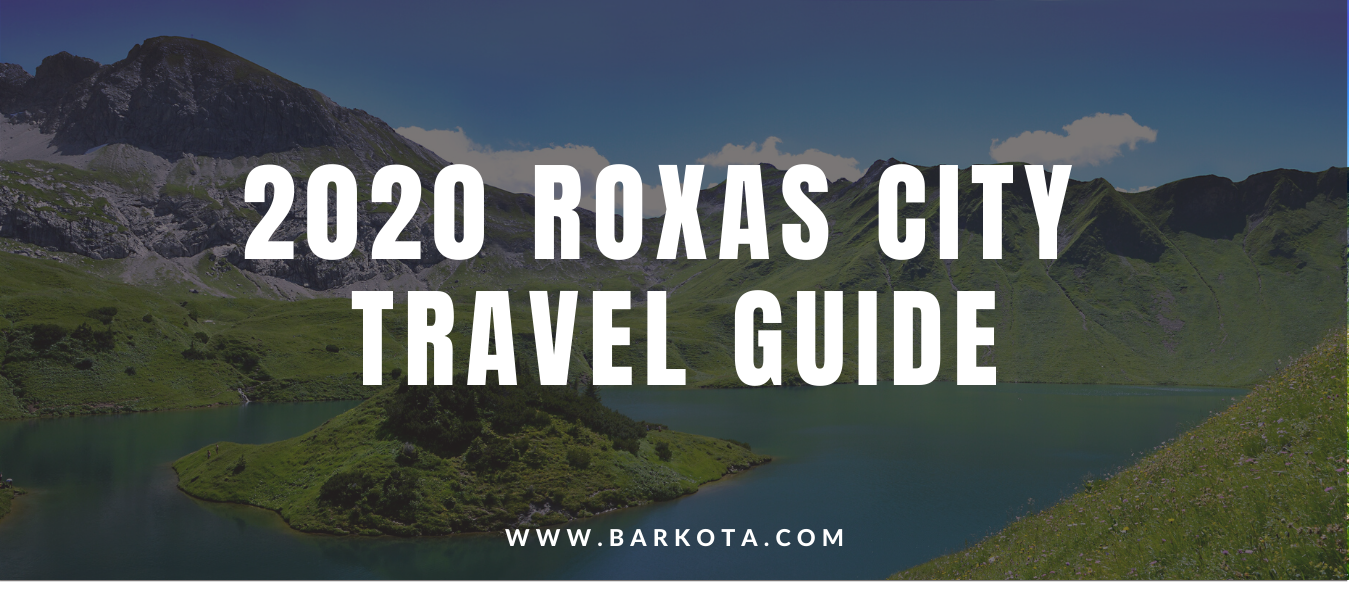 ---
Known as the center of trade, education, and business, Roxas City is nestled in the small province of
Capiz. Capiz was one of the first few settlements of the Spaniards that landed in the Philippines. Being
recognized for its wide seafood markets, it is dubbed as the "Seafood Capital of the Philippines".
Roxas has also been praised the cleanest and greenest in Western Visayas – hailed one hundred percent
tobacco free by the Department of Health and granted the seal of good housekeeping by the
Department of Interior and Local Government.
---
How to Get There
---
Travelling by ferry is always an appealing transit idea these days -- with unlimited room to move, to
breathe and to get yourself ready for the good times ahead.
The following are some of the shipping lines setting course directly to Roxas:
---
---
For more details on shipping schedules, click here.
---
Where and How to Book
---
If you want to make your travel more efficient and wanted to avoid the intolerable waiting time of lining
up to acquire ferry tickets, then it's best that you book your tickets online, at BARKOTA.COM
Barkota Online Booking is a ferry booking site where you can book travel tickets at your convenience-
anytime, anywhere!
Here's how to book through Barkota.com:
Visit Barkota.com.
Select shipping line (2Go Travel, Starlite Ferries, Super Shuttle Ferry)
Choose your itinerary (origin -> destination) and preferred date.
Add passenger/s details (Name, Age, Email, Birthday).
Confirm and Pay! You can pay via Paypal (Credit Card), ML Epay, Online Banking (almost all banks), 7-
Eleven, Over-the-Counter, and Dragonpay.
---
Places to See and Things to Do
---
If ever you find yourself in Roxas City, here is a list of spots worth visiting to inspire your itinerary:
---
---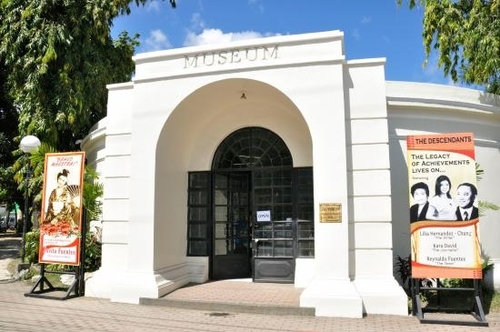 ---
The museum derived its name from a Hiligaynon term, "panubli-on"which means
"guardian of precious things". It was a circular water tank built in 1910 and repurposed as a
museum in 1993. The museum houses artifacts of the Panay-anon Bukidnon, an indigenous
people in the Visayas mountains isolated from Spanish rule, photo exhibits of outstanding
Capiceños (Capiz residents), antique furniture and collections of stamps, currencies, and shells.
---
---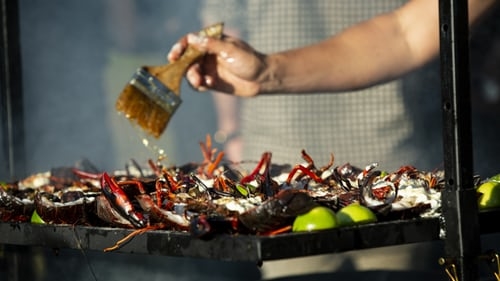 ---
Complete your trip to Roxas City by enjoying local cuisine that comes straight from the sea.
Located at Baybay Beach is a stretch of stalls serving the freshest seafood in town. These
establishments offer a laid-back atmosphere where people can simply dine and relax. You can
choose from fresh steamed oysters to baked scallops drowning in garlic and butter to jumbo
tiger prawns to crabs cooked in chili sauce and other grilled delicacies at affordable prices. It is a
perfect venue for family gatherings.
---
---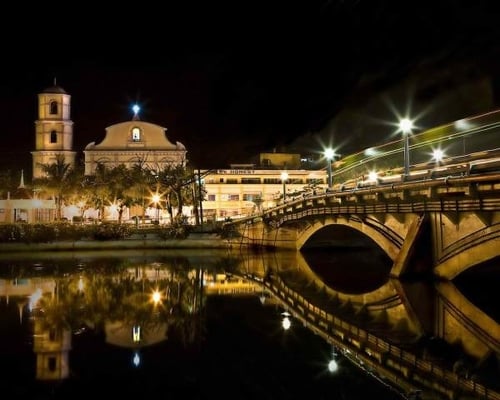 ---
The bridge has been a legacy of Roxas City since the Spanish colonial era. It remained
strong and firm since it was built in 1910. The bridge connects the commercial center of the city
to the main thoroughfare, traversing the Panay River. For this, Roxas City has been dubbed as
the "Venice of the Visayas".
---
---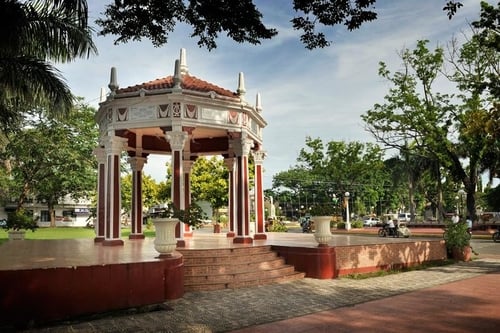 ---
Another historical landmark just a few steps from the museum is the Roxas City Bandstand
which was built in the early 20's by Jose S. Roldan. The Bandstand has been the venue for
several political rallies, public speeches, and celebrations throughout the years.
---
5. Ancestral House of the late President Manuel Roxas
---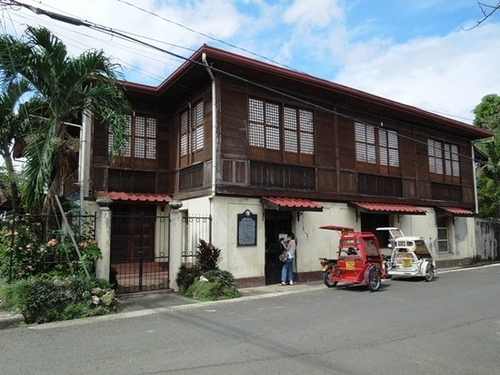 ---
The ancestral house of the late president Manuel Roxas is the oldest in Roxas City and is one of
the greatest heritage sites in the country. His two-storey, well-preserved hardwood and stone
house is in the town proper and has become a historical shrine. All the furniture and other
memorabilia are well-maintained within its walls despite the passage of time to be a constant
reminder of his life as a Philippine president.
---
Where to Stay
---
1. Islands Hotel
Address: Sacred Heart of Jesus Avenue, Roxas City, Capiz
Phone: (036) 658 0553
2. Residencia de Capiz
Address: Barangay 3 San Roque Street, Roxas City, 5800 Capiz
Phone: (036) 620 5305
3. Mercedes Hotel
Address: San Roque Extension, Roxas City, Capiz
Phone: (036) 620 3494
4. Lawaan Garden Inn
Address: KM 2, (Beside Roxas Surplus Center), Lawa-an, Roxas City, Capiz
Phone: (036) 621 6255
5. Urban Manor
Address: 3rd Floor Pag-ibig Building, Sacred Heart of Jesus Avenue, Pueblo de Panay, Lawaan, Roxas City
Phone: (036) 522 4018