2020 SIARGAO TRAVEL GUIDE
Getting There, Places to See and Things to Do
---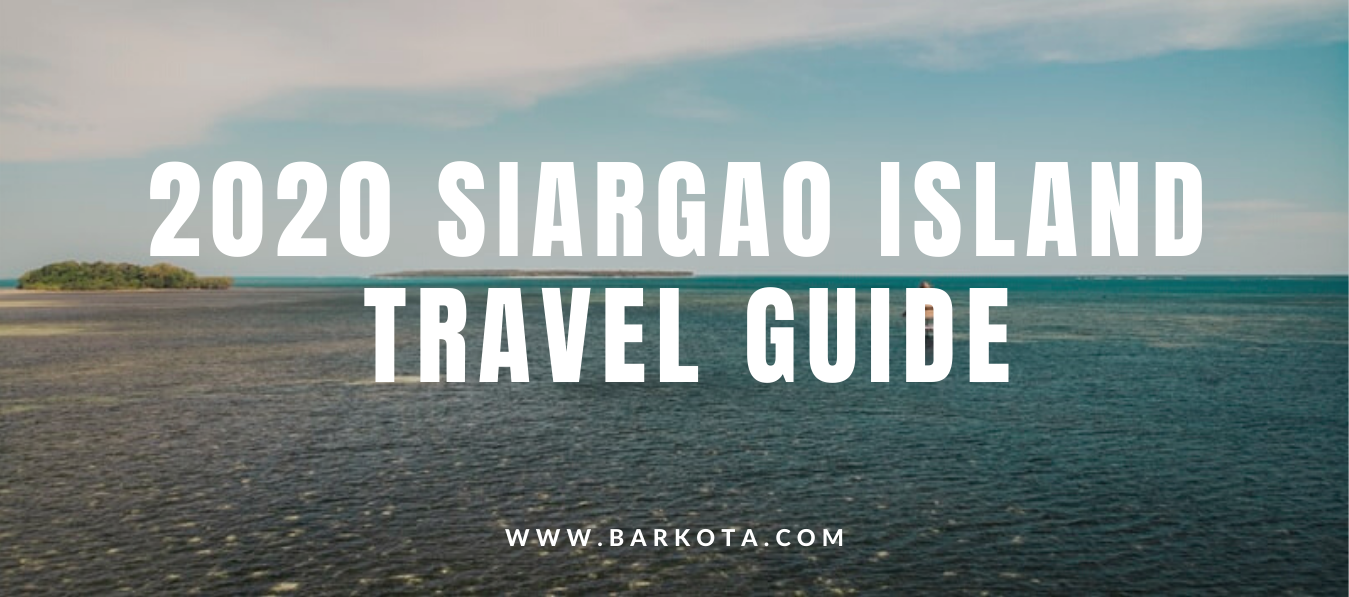 ---
Siargao is an island paradise known for its surfing activities- a teardrop shaped island located in the province of Surigao del Norte which promises a trip of a lifetime to visitors and tourists alike.
Siargao has been labeled as one of the best islands in the world and has grown popularity for the past few years now. Moreover, this Surfing Capital of the Philippines which holds the beauty of pristine beaches, cave pools, and of course the comely waves will surely become an ideal getaway for the summer season.
---
How to Get There
---
You can go directly to Siargao by plane from the main point of departures and/or from Surigao City fly directly to the island. But you can also opt for a ferry travel. From Cebu City to Surigao, then from Surigao take another ferry going to Siargao.
Here are the list of shipping lines you can choose from:
---
---
Cebu City to Surigao (MON/WED/FRI 8:00 PM)
---
---
Cebu City to Surigao (Daily 10:00 AM)
---
---
Surigao to Siargao
Daily
4:00 AM
6:00 AM
10:00 AM
1:00 PM
3:30 PM
---
For more details on trip schedules, click here.
---
Where and How to Book
---
If you want to make your travel more efficient and wanted to avoid the intolerable waiting time
of lining up to acquire ferry tickets, then it's best that you book your tickets online, at
BARKOTA.COM
Barkota Online Booking is a ferry booking site where you can book travel tickets at your
convenience- anytime, anywhere!
Here's how to book through Barkota.com:
-Visit Barkota.com.
-Select shipping line (Medallion Transport Inc., Starlite Ferries, Evaristo and Sons Sea Transport)
-Choose your itinerary (origin -> destination) and preferred date.
-Add passenger/s details (Name, Age, Email, Birthday).
-Confirm and Pay! You can pay via Paypal (Credit Card), ML Epay, Online Banking (almost all
banks), 7-Eleven, Over-the-Counter, and Dragonpay.
Places to See and Things to Do
---
---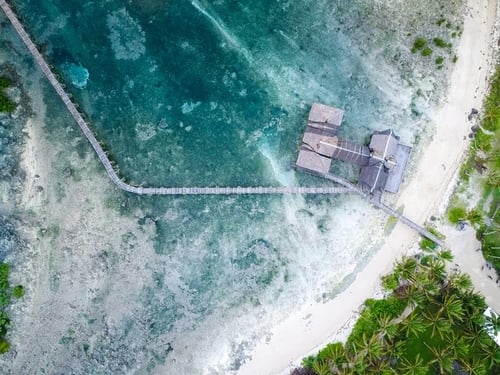 ---
Cloud 9 is the country's most popular surf break and is eminent around the globe as well. It also host local and international surfing competitions as well.  It is located in the south-east corner of Siargao and just nearby General Luna town – the island's main tourist area.  Siargao's surfing season is between late September and early October. So if you want to catch those great waves, then those will be the perfect time.
---
---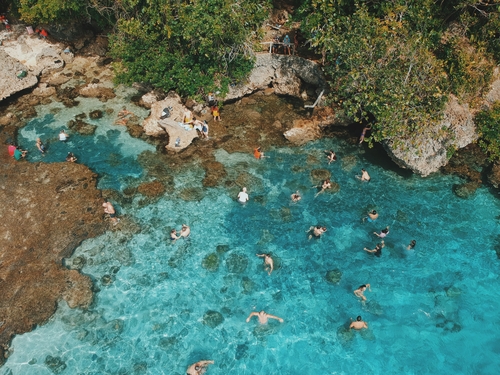 ---
This famous natural attraction in the island offers a scenic beauty of the rock formations and pools. Located in the east coast of Siargao Island, this is best visited during low tide season. You can spend your time there by trying out fun activities such as swimming through the small caves or cliff jumping.
---
3. Maasin Village Palm Tree Swing
---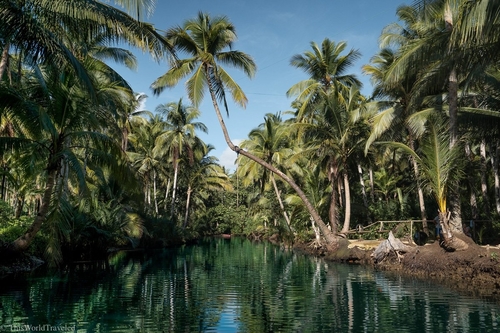 ---
Seeking for more adventure spots in Siargao? Then try the Palm Tree swing in Maasin River. This tourist attraction has gained its popularity on social media and had never been missed to be visited by tourists since. You can also rent a boat which costs P150 for an hour use.
---
---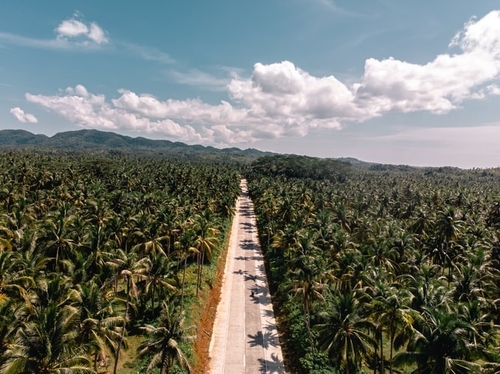 ---
Feast your eyes and feel the island vibes with the view of the endless sea of palm trees. This can be spotted easily as you drive around Siargao. The Palm viewpoint is also a 30-minute drive from the island's main tourist hub, General Luna. It's best to visit the viewpoint during the golden hours or early morning where the mists covering the trees are slowly fading.
---
---
---
This is a must-do activity while visiting Siargao Island. Spend a day island hopping between the nearby and known tropical islands known as Naked Island, Daku Island, and Guyam Island.
---
Where to Stay
---
Address: Tourism Rd, General Luna, 8419 Surigao del Norte
Phone Number: 0905 412 3724
Address: General Luna, Surigao del Norte
Address: Tourism, Siargao Island, Purok2, Malinao Rd, General Luna, Surigao del Norte
Pone Number: 0917 622 1251
4. Bamboo Garden Bar & Lodging
Address: Pacifico, Siargao Island, San Isidro, 8421 Surigao del Norte
Phone Number: 0999 460 4310