Going home to Tagbilaran for the holiday season or merely staying for a week's vacation is now easy. Island Water fast ferry will take you there with ease and comfort.
Island water by Shogun Ships is one of the new ferries to operate for Cebu to Tagbilaran route and had been given regard by passengers because of the ferry's vibrant and colorful exterior and comfortable accommodations.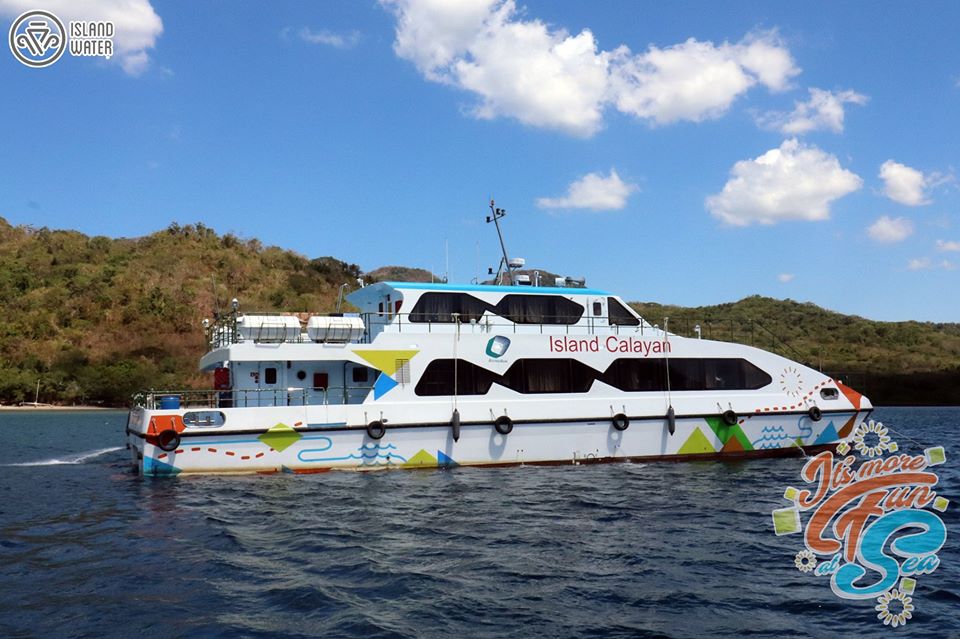 Ferry Schedules
Island Water has a daily trip schedule going to Cebu-Tagbilaran and vice versa route. Here are the trip schedules of Island Water's Cebu-Tagbilaran route:
Cebu to Tagbilaran
7:15 AM (Daily)
2:10 PM (Daily)
Tagbilaran-Cebu
10:45 (Daily)
5:30 PM (Daily)
Moreover, Island Water's Travel time is approximately 2 hours and 30 minutes.
Fare Rates
Check Island Water's fare rates below:
Premium Economy– P475.00
Business Class– P675.00
How To Book
No more to long hours of waiting in line just to get your ferry tickets. You can now book your ferry tickets online at www.barkota.com!
Booking through Barkota.com is easy since you can book your tickets ahead even at the comfort of your homes. Here's how to book through Barkota:
Visit www.barkota.com.
Select SuperCat shipping line.
Choose itinerary.
Add Passenger/s details (Name, Age, Email, Birthday).
Confirm and Pay. You can pay via Paypal (Credit Card), Palawan Pawnshop, ML Epay, Online Banking , 7-Eleven, Dragonpay or click here to know more.
Here are some screenshots of the website.
The Barkota app is also available at Google Play and App Store. Download the app today!
Planning to visit Tagbilaran? Click here for tourist spot ideas to include in your next trip to Tagbilaran, Bohol.
Metrocentre Hotel & Convention CenterParagraph
What are you waiting for? Check one destination off from your bucket list and explore Tagbilaran today!