Island Water ferry schedule route list details are available online for ferry ticket issuance. Travel more often and check this travel guide along with the shipping lines' travel requirements in relation to COVID-19 protocols. Create more travel memories with your loved ones this 2022.
About Island Water Ferry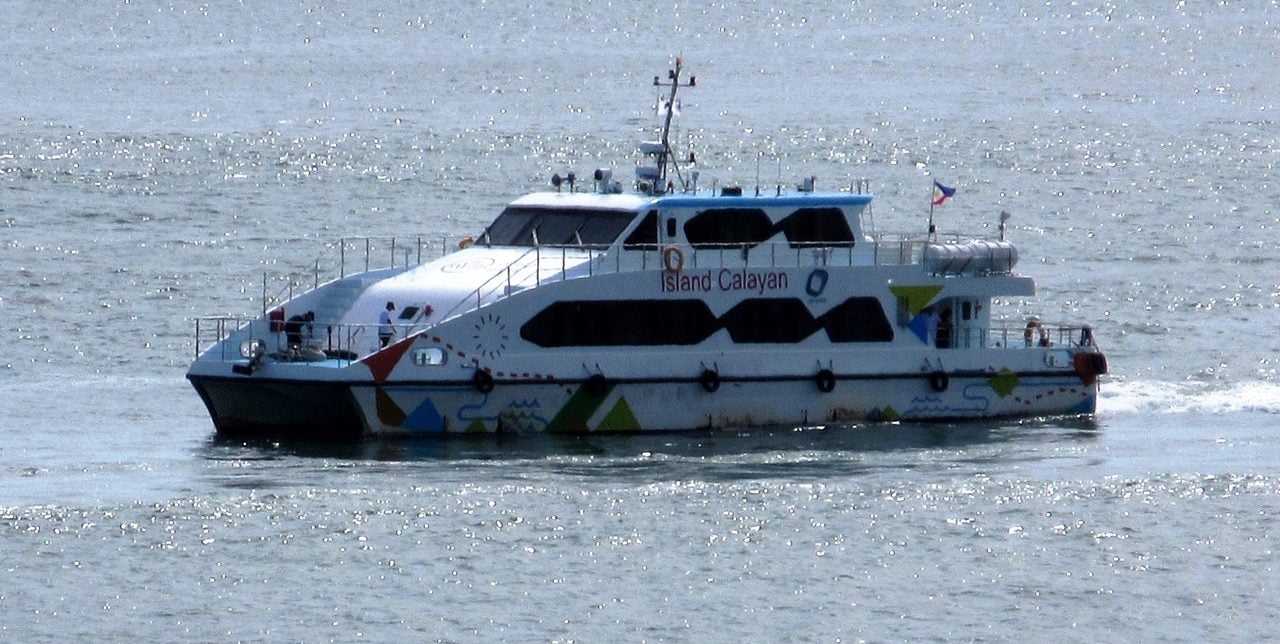 Island Water, owned by Shogun Ships Company Inc., is created to provide world-class quality of service with a touch and feel of a cruise ship. Shogun Ships aims to revolutionize Philippine transporting industry offering a safe, efficient, on time and reliable service that is affordable for every traveler. Each ship is equipped with the most modern machinery and technology, promising its passengers a unique and unforgettable experience, making them feel that it is truly More Fun at Sea".
Island Water Ferry Schedule, Route List
The following Island Water ferry schedule is subject to change, any further updates will be posted here.
Portlink
Departure
Frequency
Duration
Port

Batangas to Puerto Galera

7:00 AM




9:00 AM

Sunday




Monday




Friday




Saturday

1 Hour

Batangas Port

11:00 AM




3:30 PM

Daily

1 Hour

Batangas Port

Puerto Galera to Batangas

9:00 AM




11:00 AM




1:00 PM

Daily

1 Hour

Balatero Port Puerto Galera
Book and Check Island Water Ferry Schedule Online
With the ongoing challenge of COVID-19, it is best that you make reservations and/or check Island Water ferry schedule through a booking app. You may book at Barkota.com for a more seamless ferry booking experience. Here's a quick guide when booking through Barkota:
Visit booking.barkota.com or install the app HERE.

Select a shipping line (Island Water).

Choose your itinerary (origin -> destination) and preferred date.

Add passenger/s details (Name, Age, Email, Birthday).

Confirm and Pay! You can pay via Paypal (Credit Card), ML Epay, Online Banking (almost all banks), 7-Eleven, Over-the-Counter, and Dragonpay.
Travel Guidelines
Passenger's safety is of utmost importance, thus shipping lines along with the government's directives, have set travel guidelines for a more seamless ferry trip. Click here to check the detailed list of travel guidelines per shipping lines offering the said route. For further concerns, you can also email us at [email protected] or call us through the following contact numbers:
Globe
09064441860
09674186261
Smart
09288751254
09695331417
Or like and follow us on our social media pages:
Facebook: https://www.facebook.com/barkota.online
Instagram: https://www.instagram.com/barkota.ph/
Travel Safely
While the government and some other LGUs have eased travel restrictions for passengers, it is still best to observe safety health protocols to avoid the possible threats of the current virus. Wear your facemask, maintain physical distancing, and always hand sanitize.