---
Step 1
Choose your Itinerary by selecting Origin(From), Destination(To), Departure Date, Return Date(for round trips). Click Search Trips.
---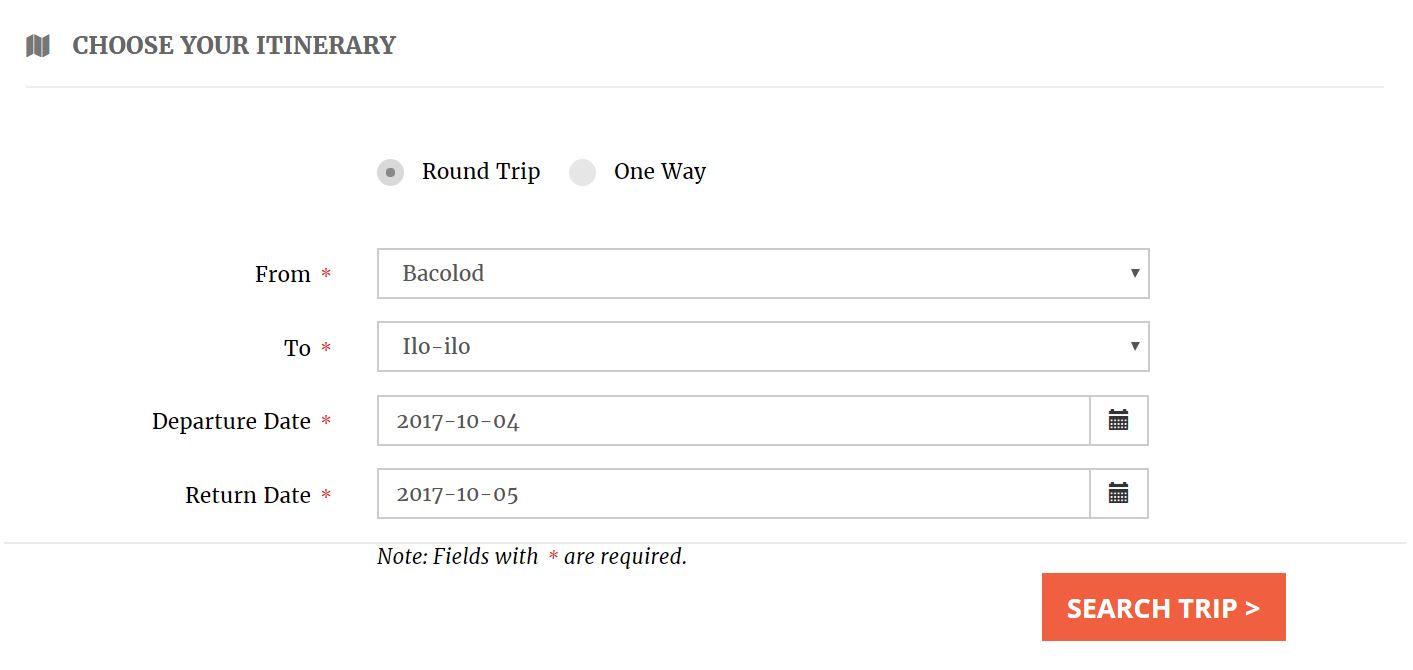 ---
Step 2
From the Available Schedules List, select your desired travel schedule(s). Then click NEXT.
---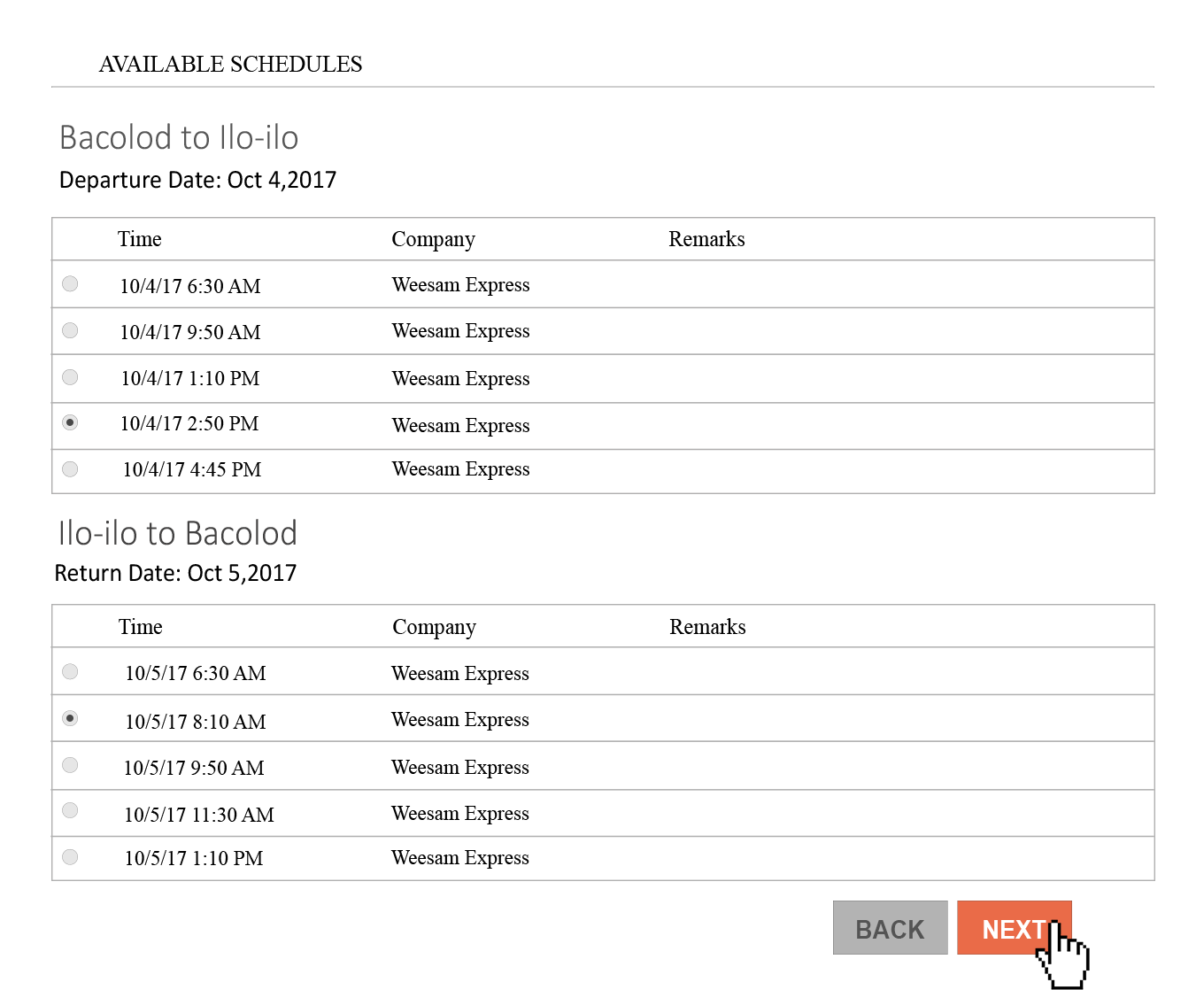 ---
Step 3
From the Accommodation & Availability Screen, select your desired accommodation. Accommodations are subject to availability. The systems serves the right to assign cot numbers. Then click NEXT.
---
---
Step 4
In the passenger Information screen, make sure to verify you're booking details (departure date(s) and time(s) and accommodation). To booking details click BACK.
After confirming your booking details, please input your contact information. Make sure that you provide a valid email address and mobile number. These contact information is needed in order for us to give you your e-ticket and as well as contact you in case of cancellations.
Under Passenger
Fill up the passenger details
To add additional passengers just input passenger details again in click ADD PASSENGER AGAIN.
Name
Age
Gender
type and birthdate
Click add passenger
---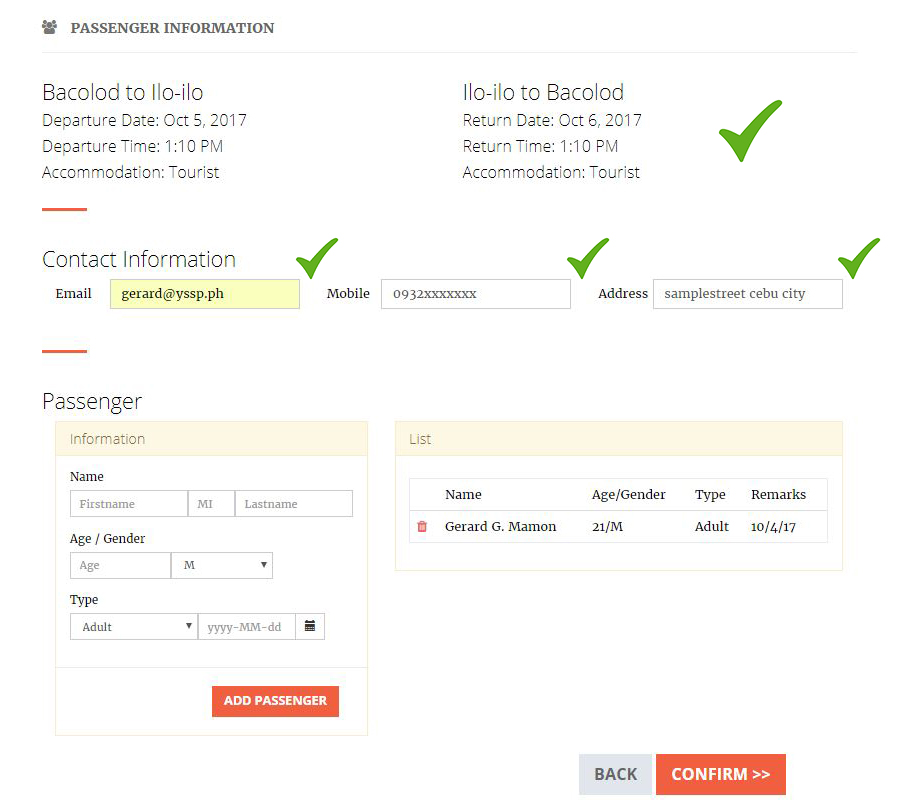 ---
To remove passenger just click the TRASH BIN icon on the left side of the passenger name.
Step 5
---
On CONFIRM AND PAY, please double check you're booking details and contact information.
---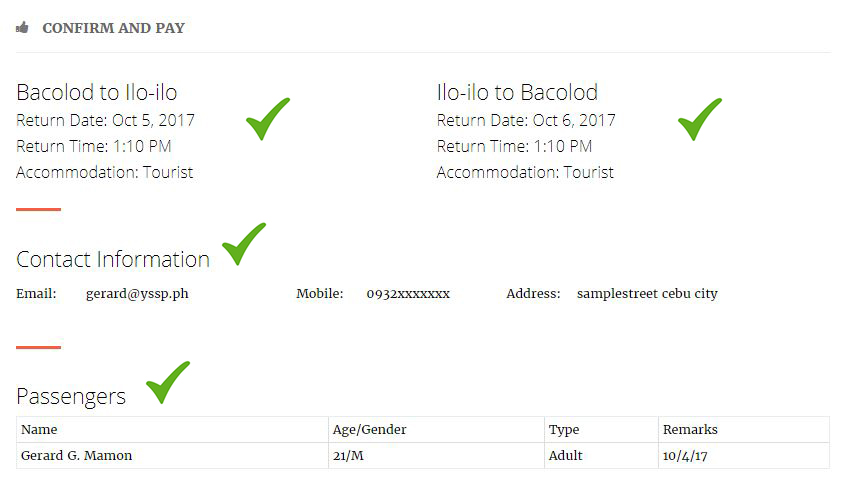 Step 6
---
Once verified select your payment options, and click payment.
Discounts for minor, student and senior are not available in the online booking service.
---