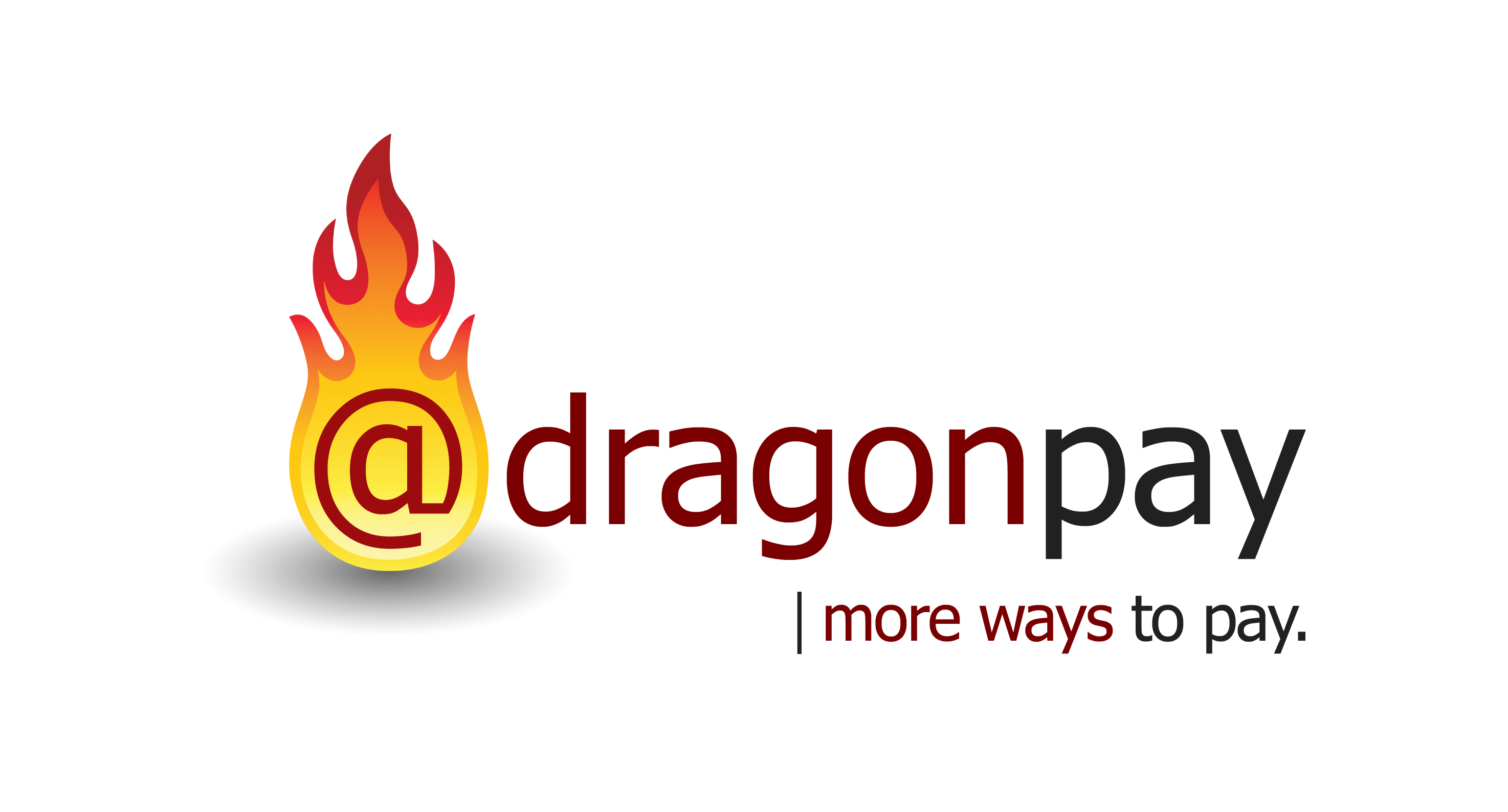 ---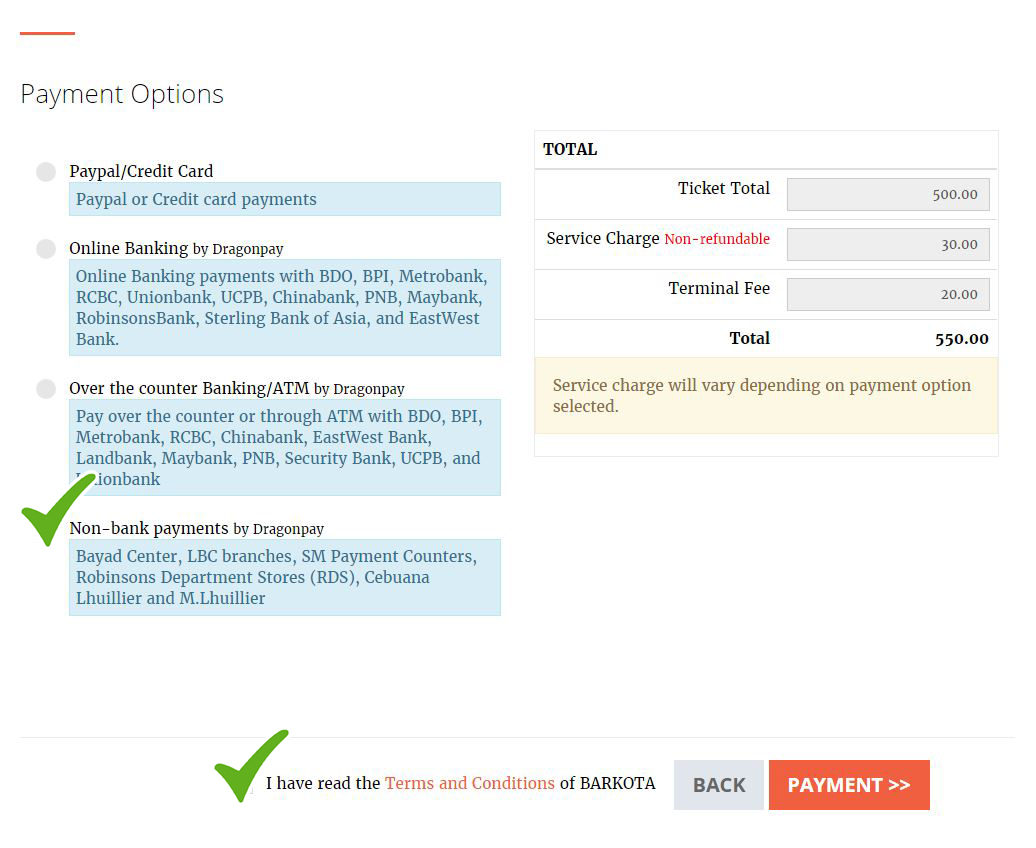 ---
Step 1
Select the payment option
Check the checkbox if you agree with the terms and conditions then click the Payment button.
Step 2
Click Yes button when the Confirmation popups.
After clicking Yes, the page will redirect to the dragonpay page, please refer to the next picture
Note:
When using this payment option, make sure to secure payment until 5 PM of the next day. Bookings are only processed once payment has been confirmed. Please be aware that Dragonpay takes 30 minutes to 3 hours to post payment to our system.
---
---
Step 3
This is the dragonpay page, please select the Source (Payment Option example: Cebuana Lhuillier)
Enter a valid email address because this will be the email address where the payment instruction will be emailed, please refer to the next image for the payment instruction email.
Step 4
After you click the Select button above you will received an email with subject Payment Instruction for Transaction Ref: ______.
Click the URL link as underlined to view the payment code, refer to the next page for the payment code screen.
---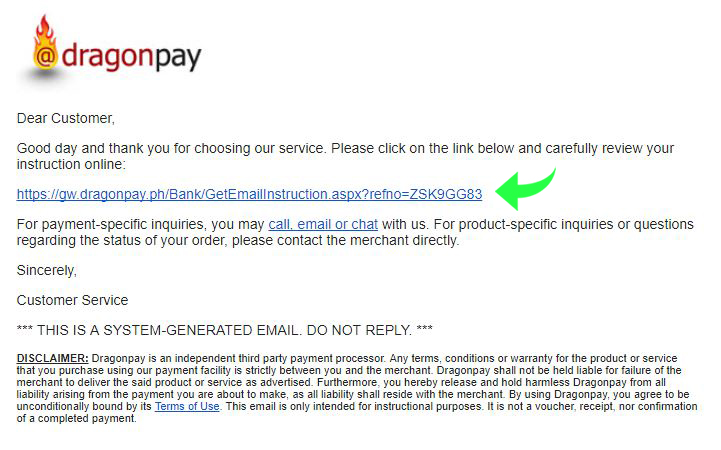 Last Step
This will be the page, once you clicked the URL link emailed to you. The encircled Ref/Acct No will be the code you will use in paying the amount encircled to your selected Source / Payment Option (example: at Cebuana Lhuillier)
After payment, dragonpay will verify your payment and once verified, you will receive your e-ticket emailed to your email address with subject [BARKOTA:xxxxxxx]Payment Confirmed.
Note:
Make sure to print your e-ticket. Shipping companies requires the hard copy of your eticket.For TransAsia, you need to exchange your eticket/pickup your ticket at the designated bookingoffices.
---