---
Step 1
Choose your Itinerary by selecting Origin(From), Destination(To), Departure Date, Return Date(for round trips)Passenger (Number of Passenger). Click Search Trips.
---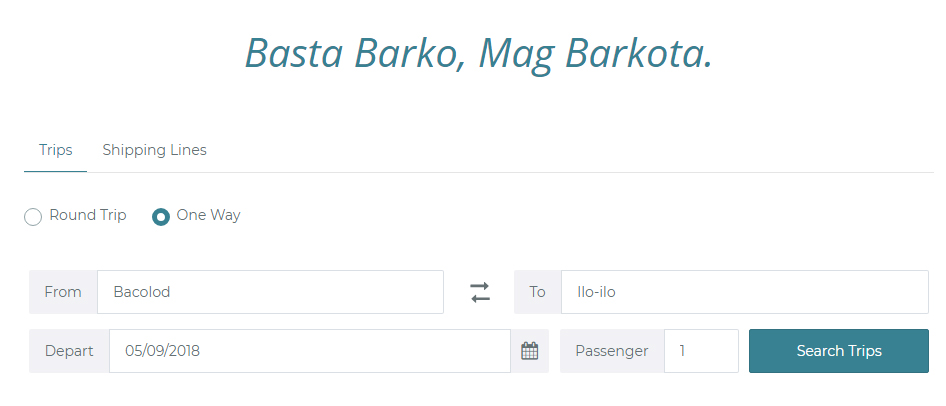 Step1 : Shipping Lines
You can also select your desired Shipping Line.
---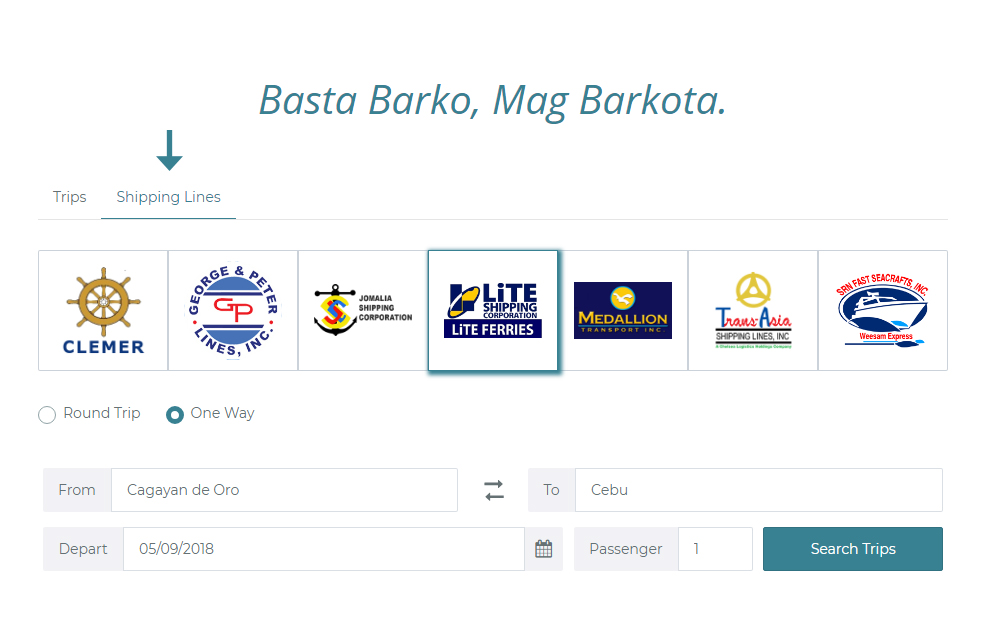 ---
Step 2
From the Available Schedules List, select your desired travel schedule(s) click SELECT.
---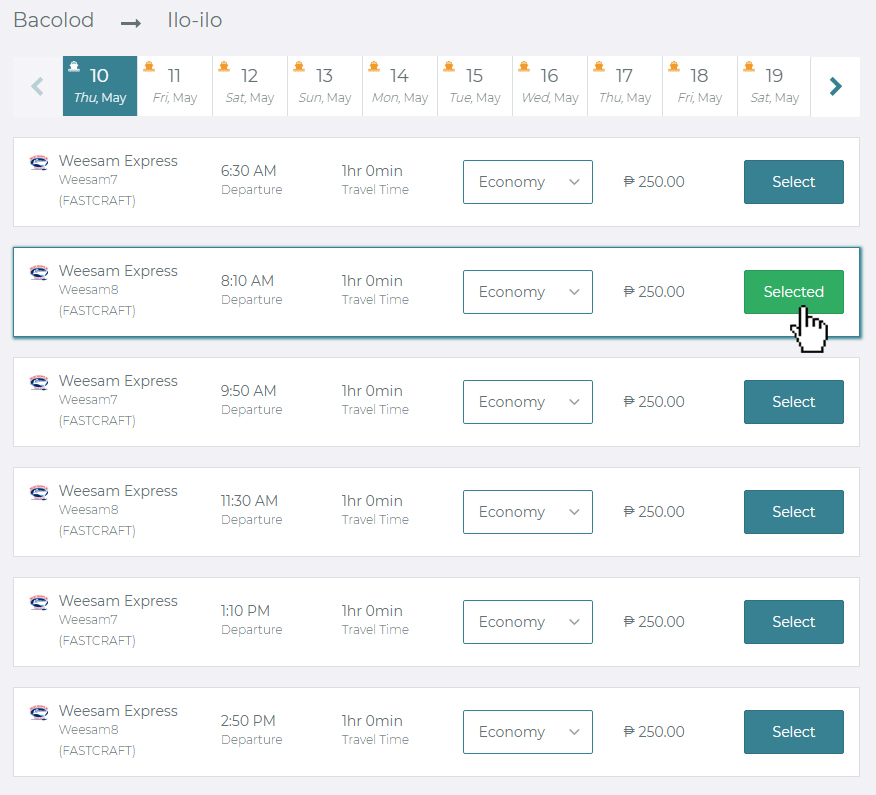 ---
Step 3
From the Accommodation & Availability Screen, select your desired accommodation. Accommodations are subject to availability. The systems serves the right to assign cot numbers.
---
Step 3 : Continue
After confirming your booking schedule, make sure to verify your booking schedule. Then click CONTINUE.
---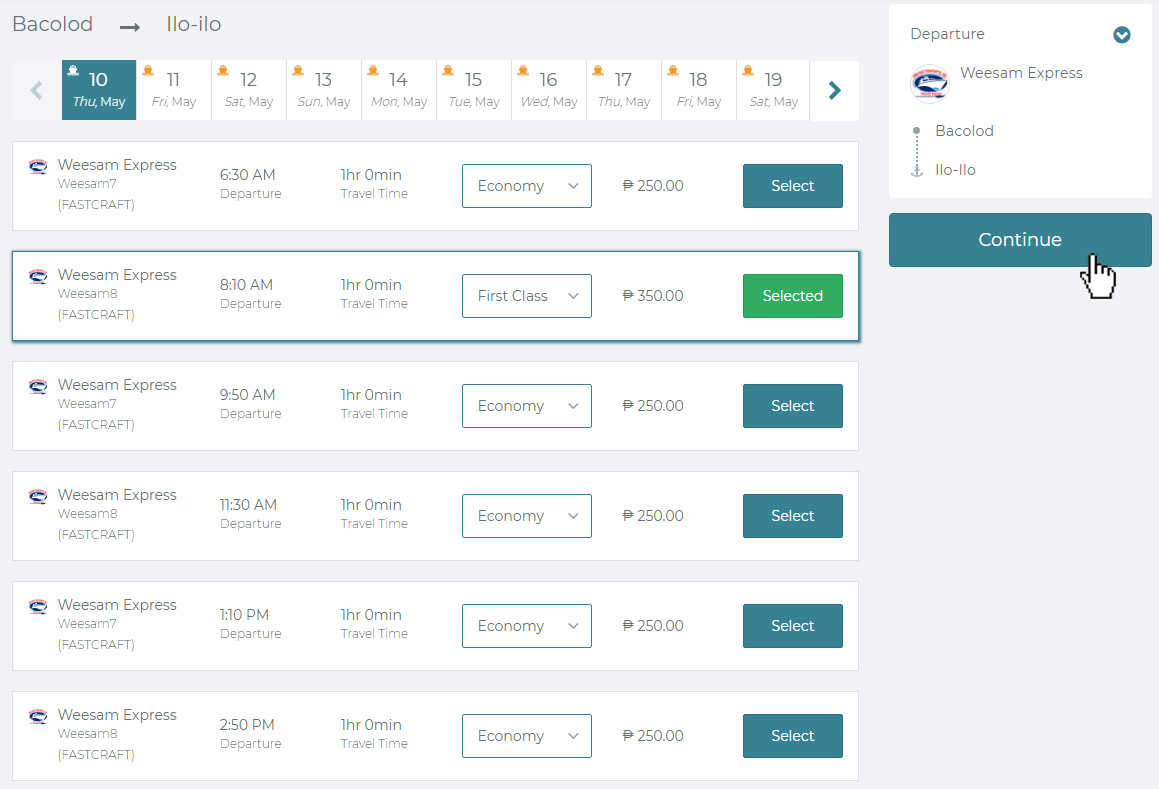 ---
Step 4
After confirming your booking details, please input your contact information. Make sure that you provide a valid email address and mobile number. Your contact information is needed in order for us to give your e-ticket and to contact you in case of cancellations,as well.
Name
Age
Gender
type and birthdate
---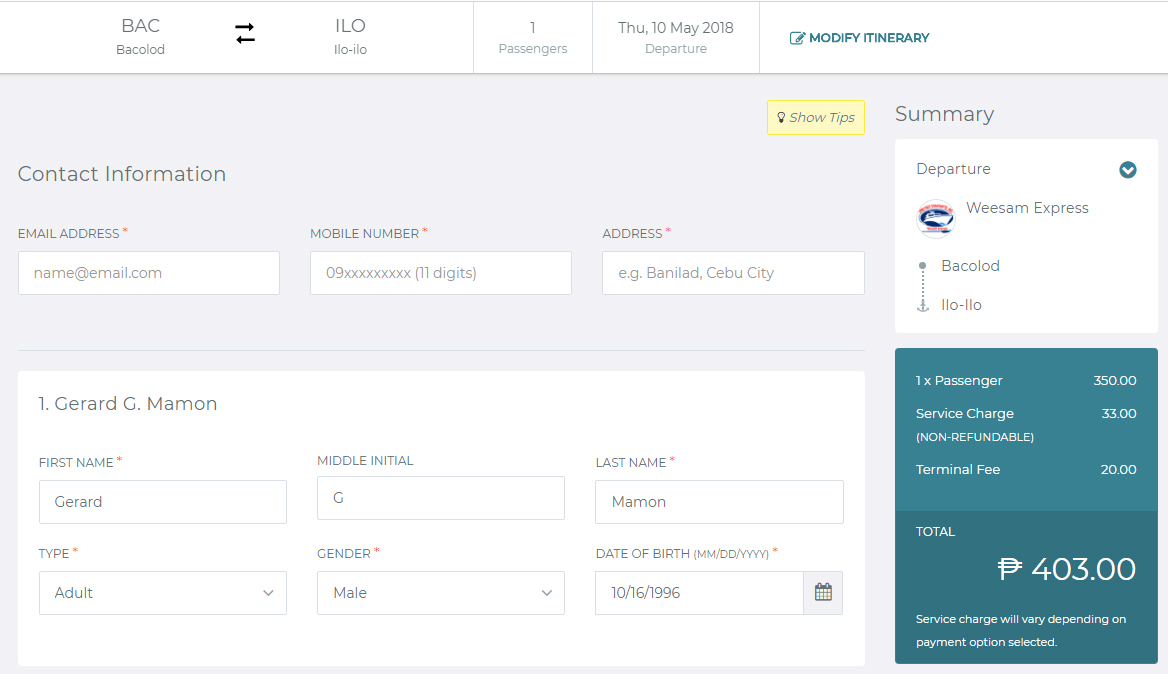 Step 4: Adding Passenger(s)
If you want to add additional Passenger, Click MODIFY ITINERARY.
---

A modal will pop-up and you can edit the number of passenger you want to add. Then click SEARCH TRIP.
---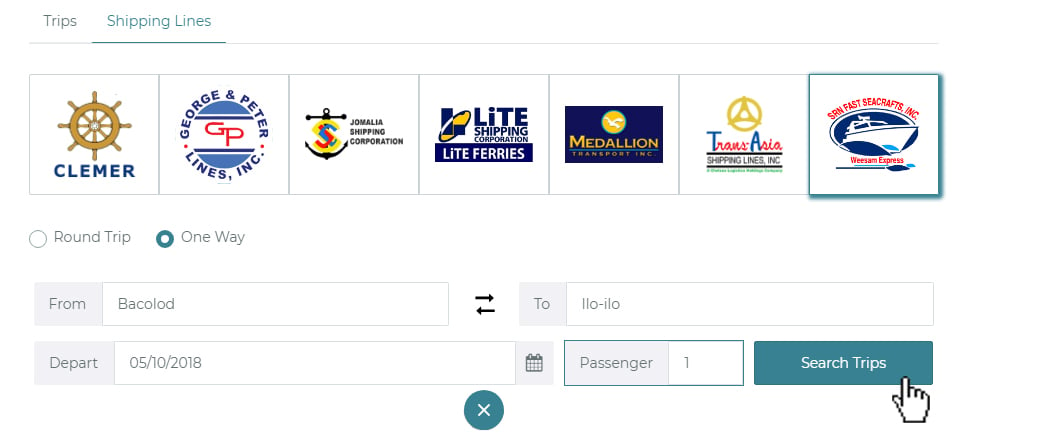 Step 5
---
On CONFIRM AND PAY, please double check you're booking details and contact information.
---
Step 6
---
Once verified select your payment options.
Discounts for minor, student and senior are not available in the online booking service.
---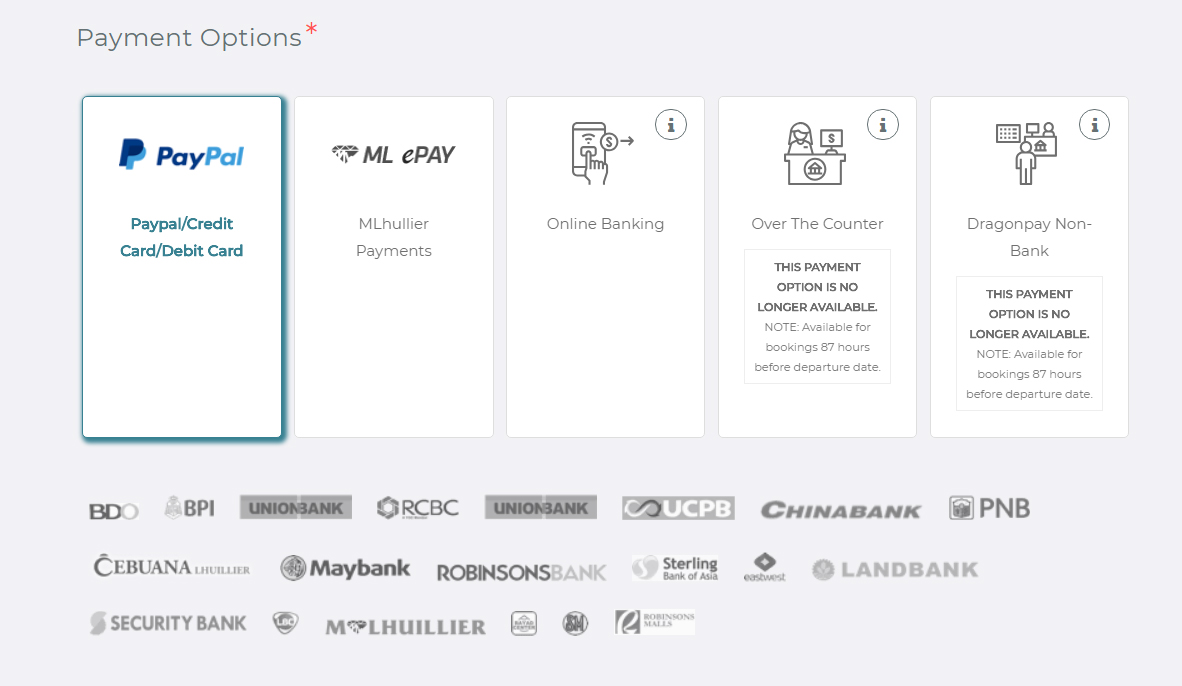 Last Step
---
Once everything is Confirmed and Verified.
Check the * Terms and Condition*
and then click CONTINUE for your payment.
After this you will be redirected to the screens respective to your payment option for the payment part.
---