---
1. To pay through Palawan click the box with the payment's channel logo once done entering your details and information.
---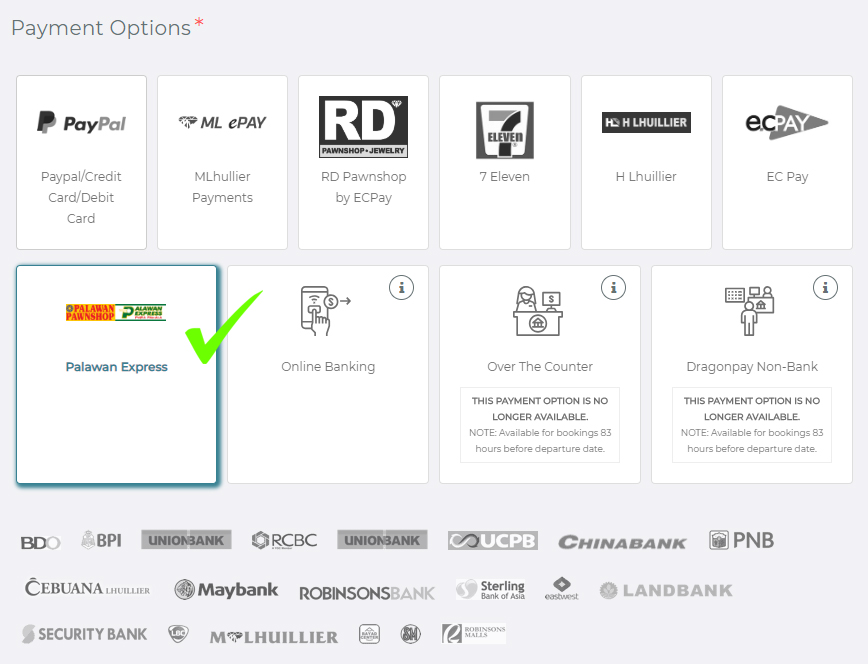 ---
Check the terms and conditions box and click and continue.
---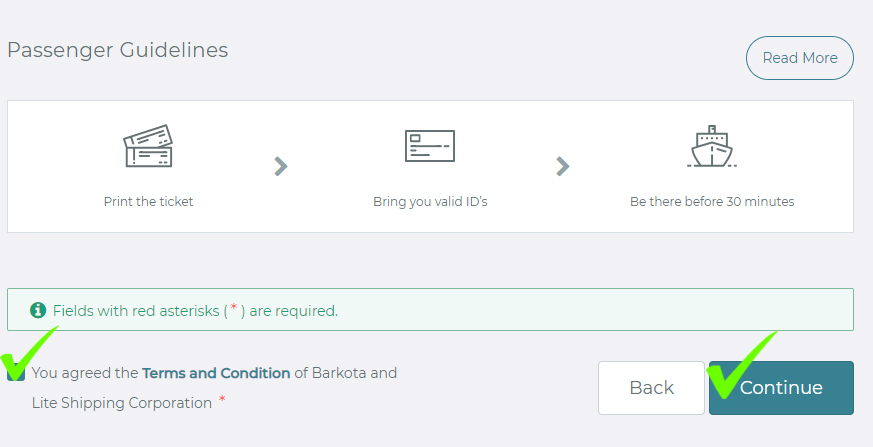 ---
A confirmation box should appear then click Ok. Make sure to read everything before you proceed.
---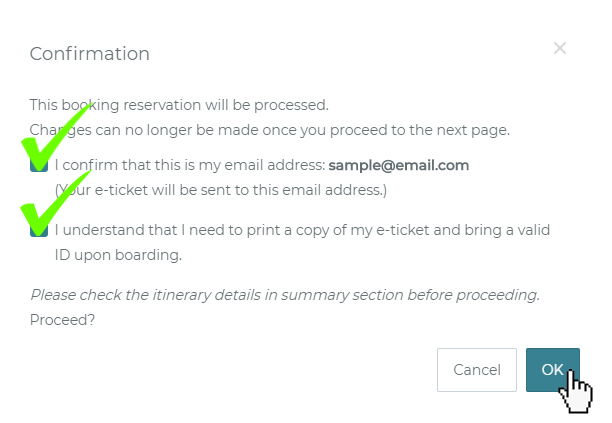 ---
Verify once again the details of your trip and click the button that displays the designated amount.
---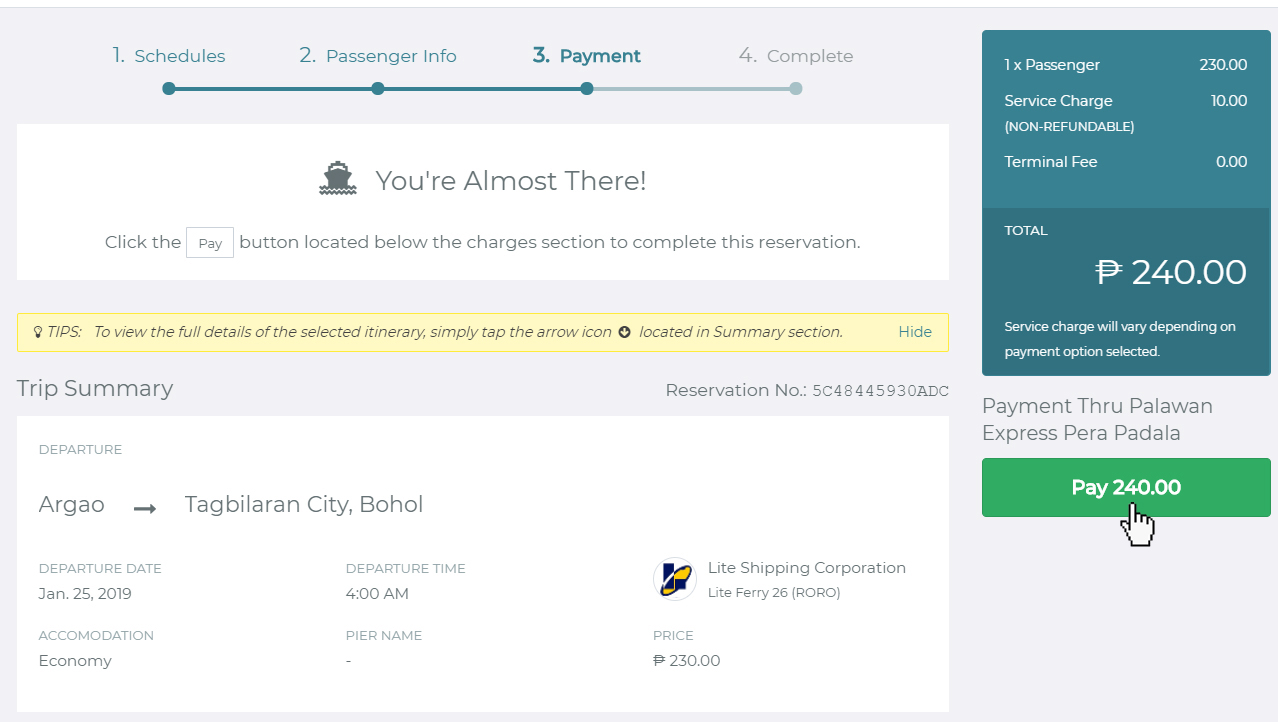 ---
Once verification is done, make sure to note the necessary payment information to complete the payment procedure.
---
---
NOTE: To complete the booking, proceed to any Palawan Pawnshop branches or Palawan Express Pera Padala locations, and present the transaction code upon payment. Once we receive a payment confirmation, we will send you a copy of your e ticket through email.
---
---
Handling Palawan Payment (Palawan Payment Slip)
---
Write your name being the sender, along with your active mobile number.
---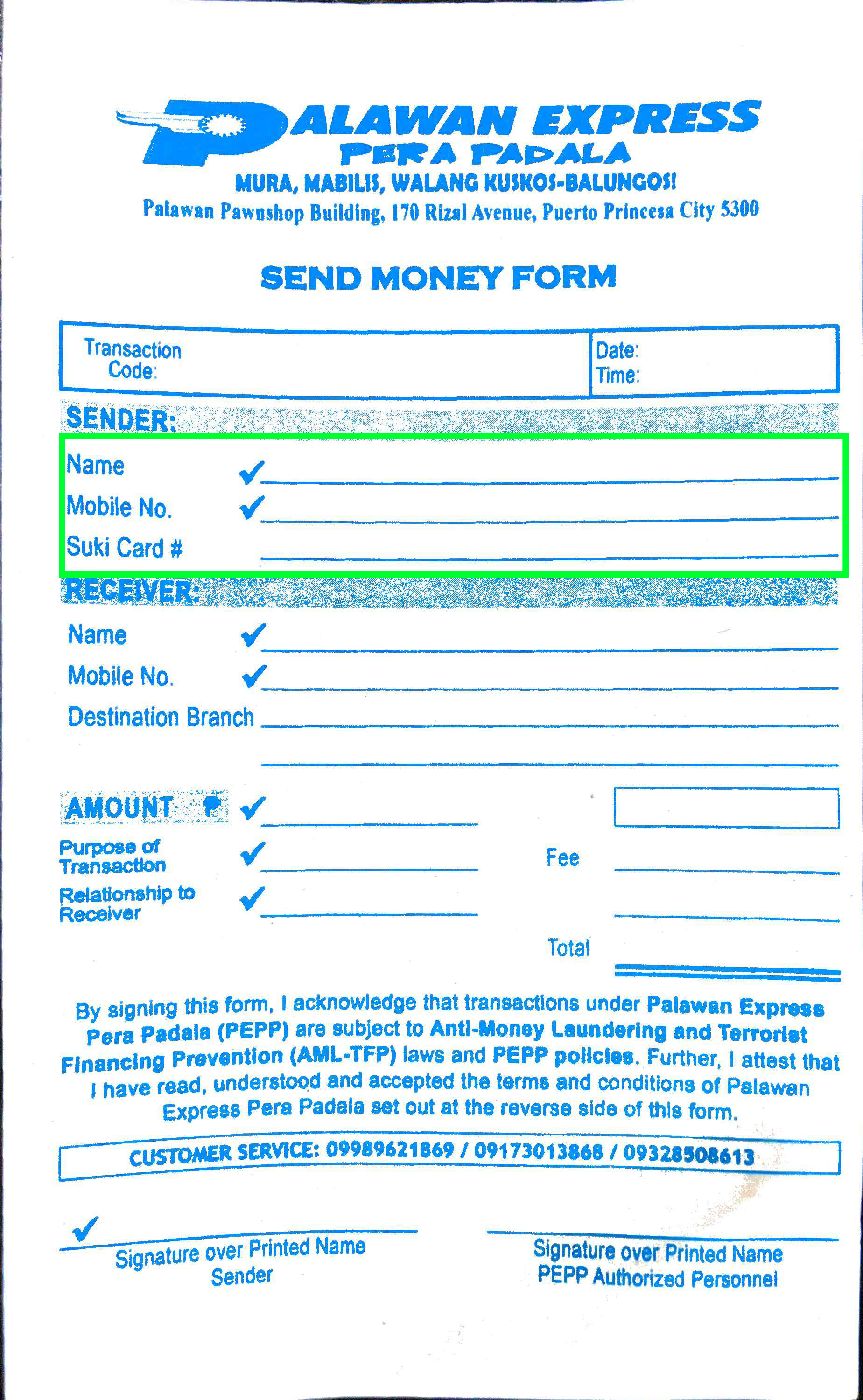 ---
In the receiver portion, write the receiver's name with the correct receiver code, the receiver's mobile number and destination branch.
---
---
---
Name : EYZ T6PF9 YOSHII BARKOTA
Mobile No. : 09XXXXXXX
Destination : YOSHII BARKOTA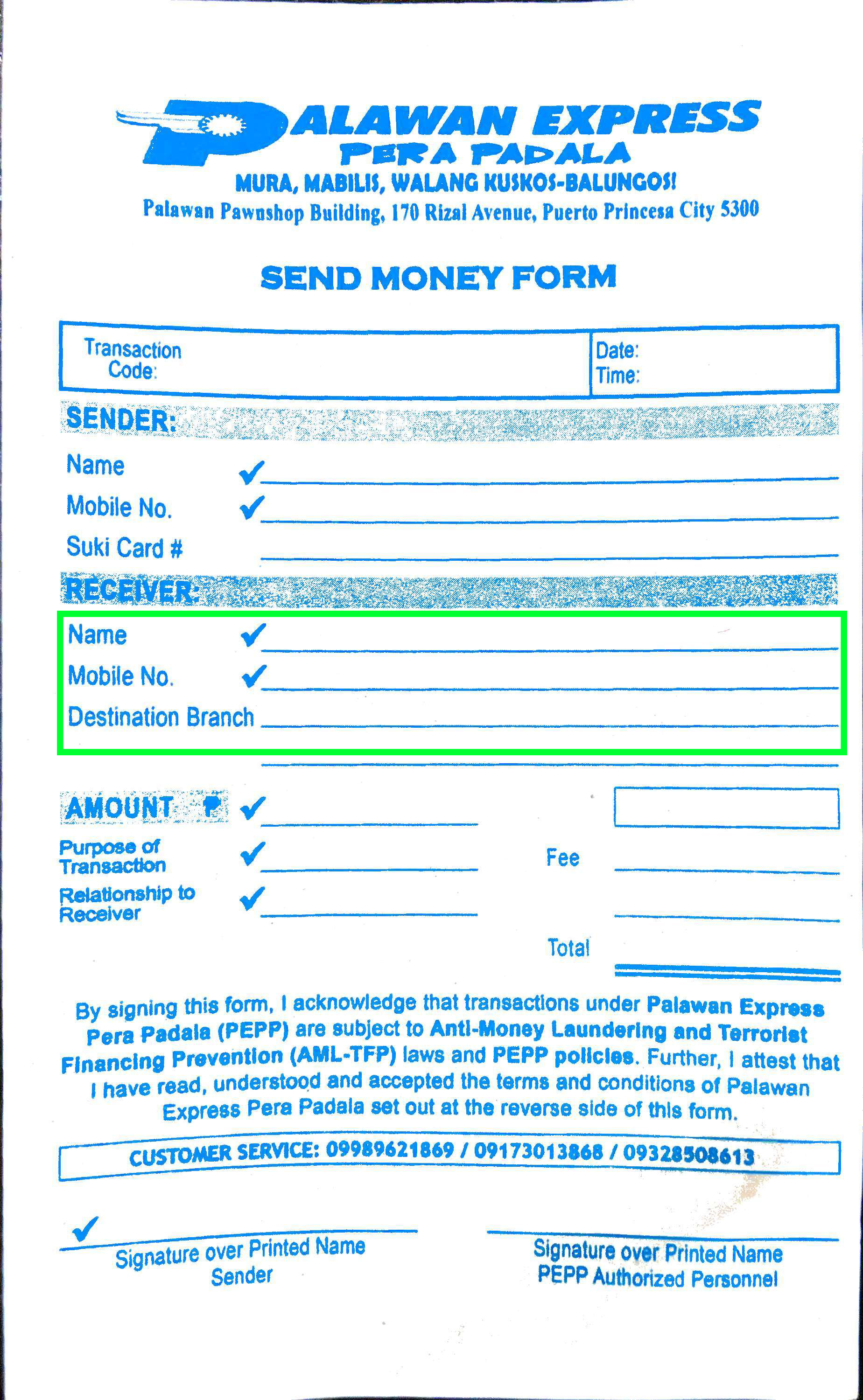 ---
Write the purpose of the transaction and the amount of money to be sent.
---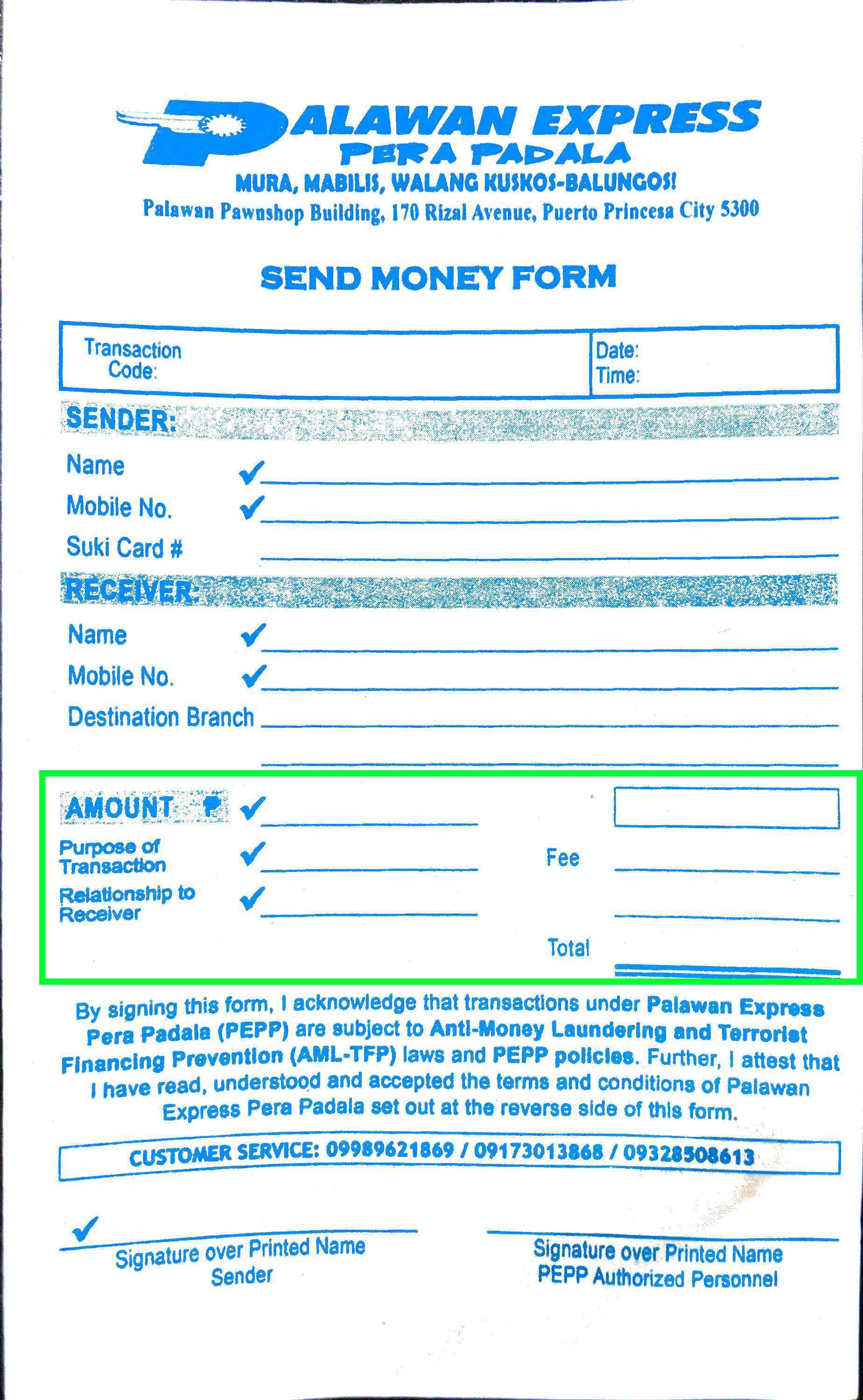 ---
Lastly don't forget to write your name and signature.
---