2020 TUBIGON TRAVEL GUIDE
Getting There, Places to See, Things to Do
---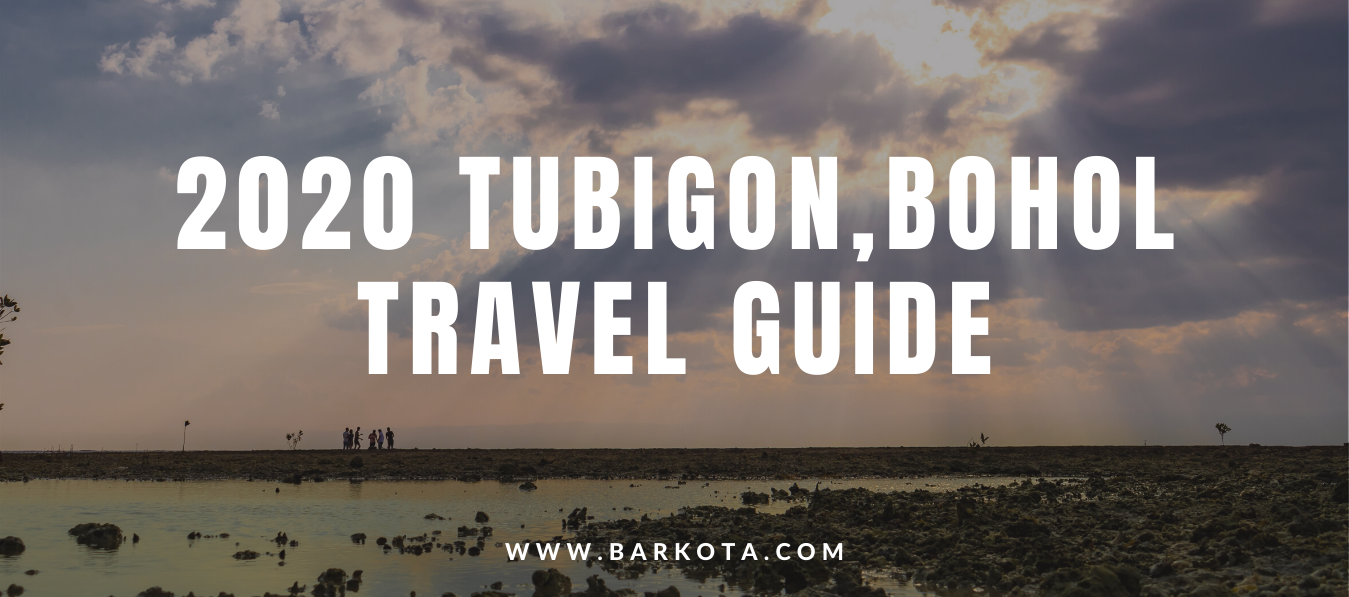 ---
Tubigon is a 2nd class municipality and seaport in the province of Bohol, Philippines. It serves as
convenient gateway linking Bohol with Cebu and has recently expanded its seaport to accommodate
additional sea traffic.
---
During 17 th century, seasonal overflowing of the river flooded the community and led the place to be
called "Tubigan" (meaning "place having water" or "watery"), which later morphed into "Tubigon"
(meaning "place abounding with water") to indicate the presence of the many springs and streams of
the town.
---
Although a small community, Tubigon's calm and safe atmosphere make it a nice stopover and its
location allows for easy access to Bohol's main tourist attractions.
There are spots to visit in this small port town:
---
How To Get There
---
While sitting on a ferry, you can sightsee the various natural wonders around you that will double up
your vacation enjoyment.
The following are some of the shipping lines setting course directly to Tubigon:
---
---
For more details on shipping schedules, click here.
---
Where and How to Book
---
If you want to make your travel more efficient and wanted to avoid the intolerable waiting time of lining
up to acquire ferry tickets, then it's best that you book your tickets online, at BARKOTA.COM
Barkota Online Booking is a ferry booking site where you can book travel tickets at your convenience-
anytime, anywhere!
Here's how to book through Barkota.com:
Visit Barkota.com.
Select shipping line (FastCat, Lite Shipping, Weesam Express)
Choose your itinerary (origin -> destination) and preferred date.
Add passenger/s details (Name, Age, Email, Birthday).
Confirm and Pay! You can pay via Paypal (Credit Card), ML Epay, Online Banking (almost all banks), 7-
Eleven, Over-the-Counter, and Dragonpay.
---
Places to See and Things to Do
---
1.  San Isidro Labrador Church
---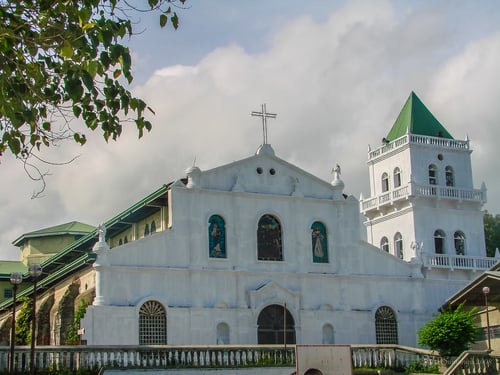 ---
The San Isidro Labrador church in Tubigon, Bohol became a parish in 1854 under the Recollects.
It is perched on a hill overlooking the town plaza, market, and the coast.
On October 15, 2013, the 7.2 magnitude earthquake that hit Bohol severely damaged the
centuries-old churches, including San Isidro Labrador Church which lost its facade and other
structures in the church complex.
---
2. Loom Weaving Cooperative
---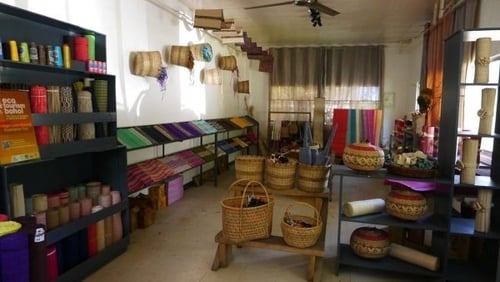 ---
Loom weaving is considered a major source of income for the locals. Weavers, wives of farmers
and fisherfolks, who used to practically sit-through days waiting for their husbands are now
empowered and earn an average of at least 5,000/month. Fortunately, with just an initial
capitalization of only P5, 000, the Tubigon Loom weavers Multi-purpose Cooperative has grown
to a P1.5 M enterprise after 13 years. It is now ranked as the second largest producer of raffia
loomwovens in Bohol.
Pay a visit to the Loom Weaving Cooperative and have a look at how raffia is woven into
beautiful fabrics that are then processed into handbags, table mats, coasters and other
household articles, also can be purchased in the adjacent shop of the cooperative.
---
---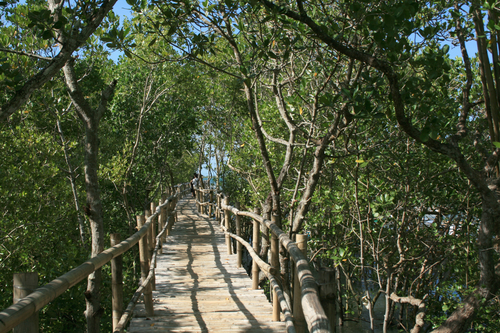 ---
Macaas Boardwalk is a 500-meter walkway made of bamboo built at the seaside, with mangroves on the side where people wish to enjoy a place, can move, and walk freely without getting wet. It is a perfect place to unwind with your family friends, or you can spend your time gleaning seashells when it is low tide.
Entrance Fee: Php10.00
Cottage: Php200.00
---
Where to Stay
---
---
This summer season make sure to visit Tubigon and check out their famous tourist attractions. Book your ferry tickets ahead at Barkota.com for a more efficient travel.