Super Shuttle Ferry
---
Asian Marine Transport Corporation is a transport-logistics company, based in Cebu City, Philippines.
The company provides end-to-end transport and logistics services as well as shipping services for inter-island passengers and cargoes, being the largest ship-tonnage owner and operator in the Philippines, serving 32 ports of call.
Highlights
(032) 412 7688
Transportation
38 Gorordo Ave, Cebu City, 6000 Cebu
http://supershuttleroro.com/en/
BOOK NOW !
---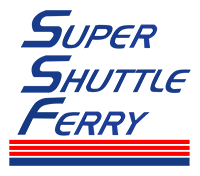 | PORTLINKS | DEPARTURE | FREQUENCY | DURATION | PIER |
| --- | --- | --- | --- | --- |
HAGNAYA- ST.FE BANTAYAN ISLAND
2:00 AM
4:00 AM
7:00 AM
8:00 AM
10:30 AM
12:30 PM
2:30 PM
4:30 PM
DAILY
1 HOUR
HAGNAYA PORT
ST.FE BANTAYAN ISLAND - HAGNAYA
4:00 AM
6:00 AM
8:30 AM
10:30 AM
12:30 PM
2:30 PM
4:30 PM
6:00 PM
DAILY
1 HOUR
SANTA FE PORT
| PORTLINKS | DEPARTURE | FREQUENCY | DURATION | PIER |
| --- | --- | --- | --- | --- |
| | | | | |
| --- | --- | --- | --- | --- |
| ROXAS - CATICLAN | 12:30 AM | DAILY | 3 HOUR | DANGAY PORT |
| CATICLAN - ROXAS | 5:30 AM | DAILY | 3 HOUR | CATICLAN PORT |
| BALBAGON - JAGNA,BOHOL | 8:00 AM | DAILY | 3 HOUR | BALBAGON PORT |
| JAGNA,BOHOL - BALBAGON | 1:00 PM | DAILY | 3 HOUR | JAGNA PORT |
| DAPITAN - DUMAGUETE | 5:00 AM | DAILY | 4 HOUR | DAPITAN PORT |
| DUMAGUETE - DAPITAN | 5:00 PM | DAILY | 4 HOUR | DUMAGUETE PORT |
| BOGO - PALOMPON | 12:30 PM | DAILY | 4 HOUR | BOGO PORT |
| PALOMPON - BOGO | 7:30 PM | DAILY | 4 HOUR | PALOMPON PORT |