Medallion Transport Inc. is one of the shipping lines you can opt for when traveling to Cebu-Surigao and vice versa especially this holiday season.
Here are some information to help you for your next Surigao travel.
Ferry Schedule
Medallion Transport has several trip schedule plying to Cebu to Surigao and vice versa route. Refer to the schedules below:
Cebu City to Surigao City
Monday, Wednesday, Friday (8:00 PM)
Surigao City to Cebu City
Tuesday, Thursday, Sunday (8:00 PM)
Accommodations and Ticket Fare
Economy– P825
Tourist A- P 1,025
Cabin A– P 1,200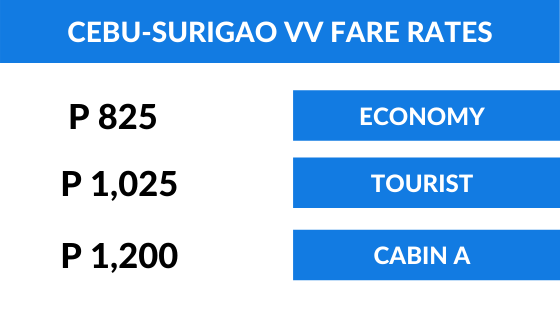 How To Book
No more to long hours of waiting in line just to get your ferry tickets. You can now book your ferry tickets online at www.barkota.com!
Booking through Barkota.com is easy since you can book your tickets ahead even at the comfort of your homes. Here's how to book through Barkota:
Visit www.barkota.com.
Select Medallion shipping line.
Choose itinerary.
Add Passenger/s details (Name, Age, Email, Birthday).
Confirm and Pay. You can pay via Paypal (Credit Card), Palawan Pawnshop, ML Epay, Online Banking , 7-Eleven, Dragonpay or click here to know more.
Here are some screenshots of the website.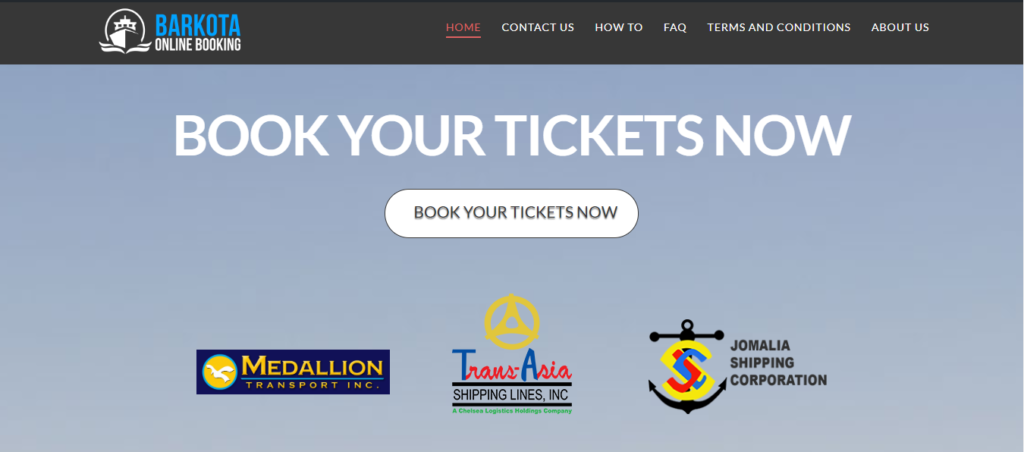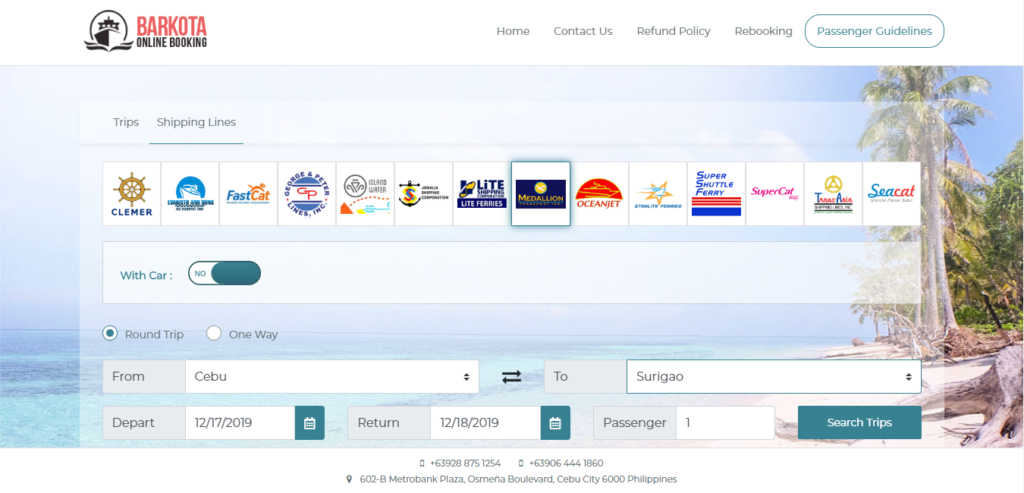 The Barkota app is also available at Google Play and App Store. Download the app today!
Planning to visit Surigao? Click here for Surigao travel guide.
Wondering where to stay in Cebu or Surigao? Here's a list:
Cebu City
Crown Regency
Golden Prince Hotel
One Central Hotel
Summit Galleria Cebu
Surigao City
Hotel Tavern
Parkway Hotel Surigao
One Hive Hotel
Jannex Pensionne
What are you waiting for? Explore Cebu and Surigao with Medallion Transport Inc. and book your tickets ahead at www.barkota.com today!