Planning for a getaway? Bring your vehicles or rolling cargoes with you as you travel from one place to another. It is less costly and more convenient than taking other means of transportation while visiting new destinations.
Achieve that perfect travel plan by booking your car, motorcycles and other vehicles online.
Where and How to Book
We are now living in a digital age where almost everything can be acquired online, thus Barkota.com is one of the online booking platforms that offers ferry and rolling cargo reservations to passengers who travel by sea.
Booking through Barkota.com is easy since you can book ahead even at the comfort of your homes – no more to those intolerable moments of waiting in long lines just to get your ferry tickets. Here's how to book your rolling cargo for Trans-Asia Shipping Lines.
Go to www.barkota.com
Click Book Now, then you will be directed to this link: https://booking.barkota.com/search
Click Shipping Lines, then select Trans-Asia.
Select a route and book your accompanying passenger as well. If with car click the toggle button and switch to YES.
Click Category or Brand, then Click Search Trips.
Fare and Cargo rates will be shown
Choose your payment option, then click Confirm.
Print the cargo voucher and drop by Trans-Asia's main office on or before 12 noon of your scheduled trip to exchange the receipt with a waybill.
Deliver your vehicle to the pier and take the trip.
Trans-Asia's rolling cargo online booking is initially available for outbound Cebu trips and ROPAX services.
Here are some screenshots of the website: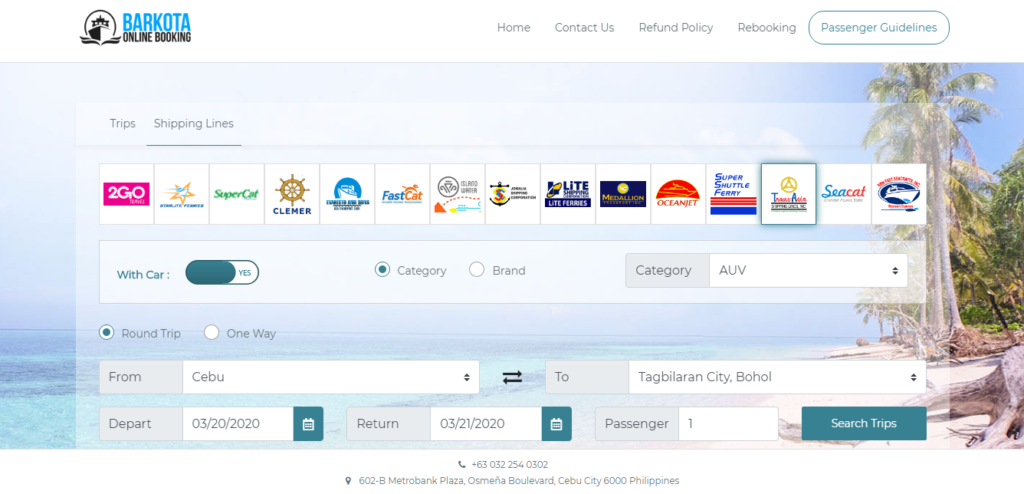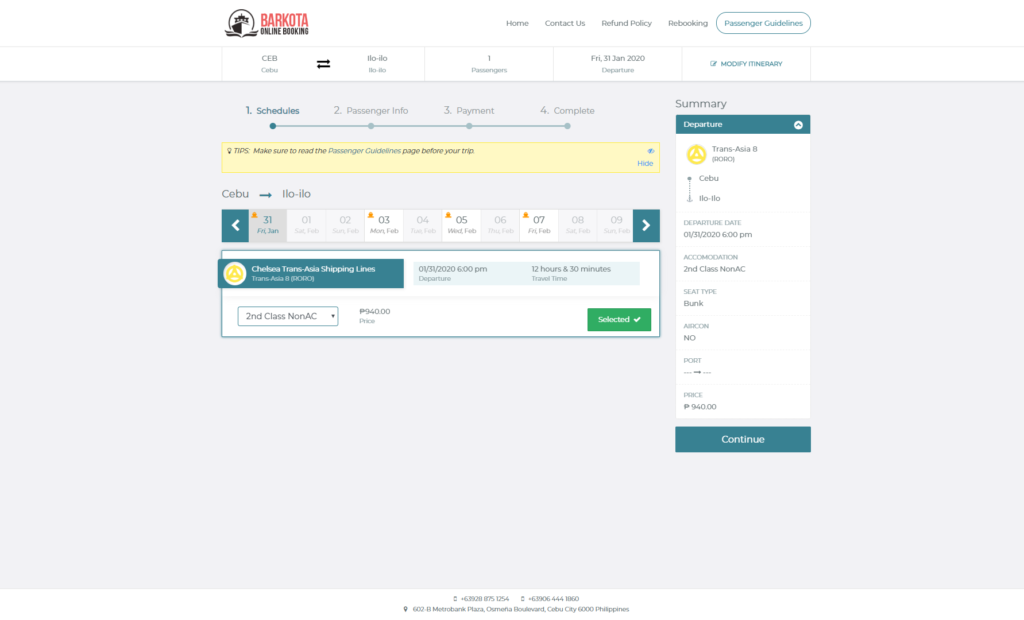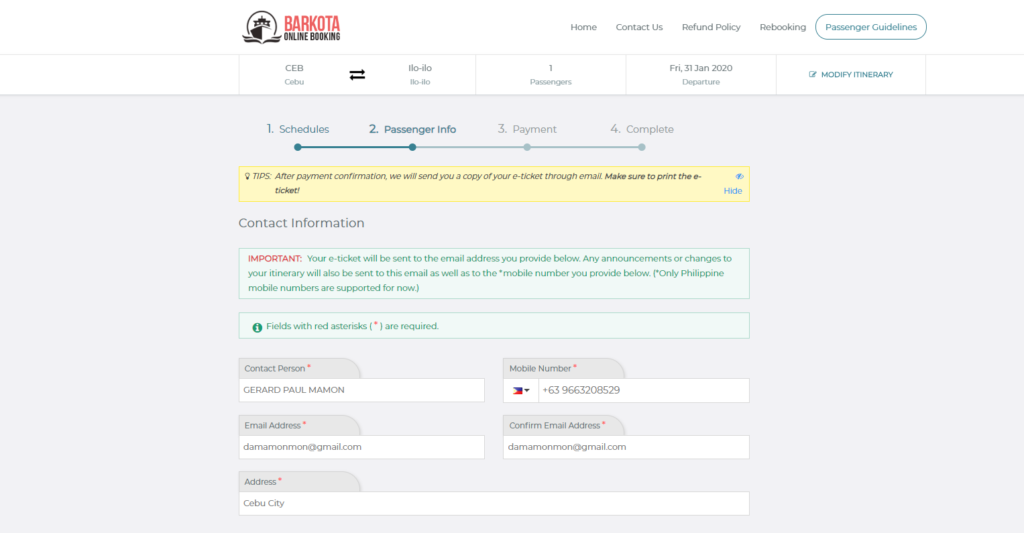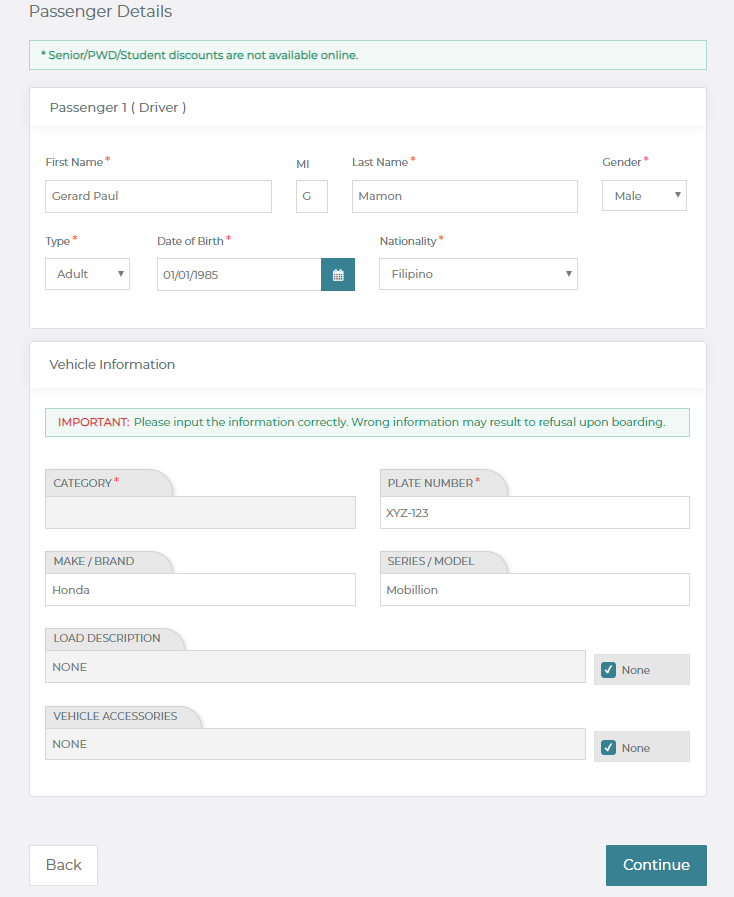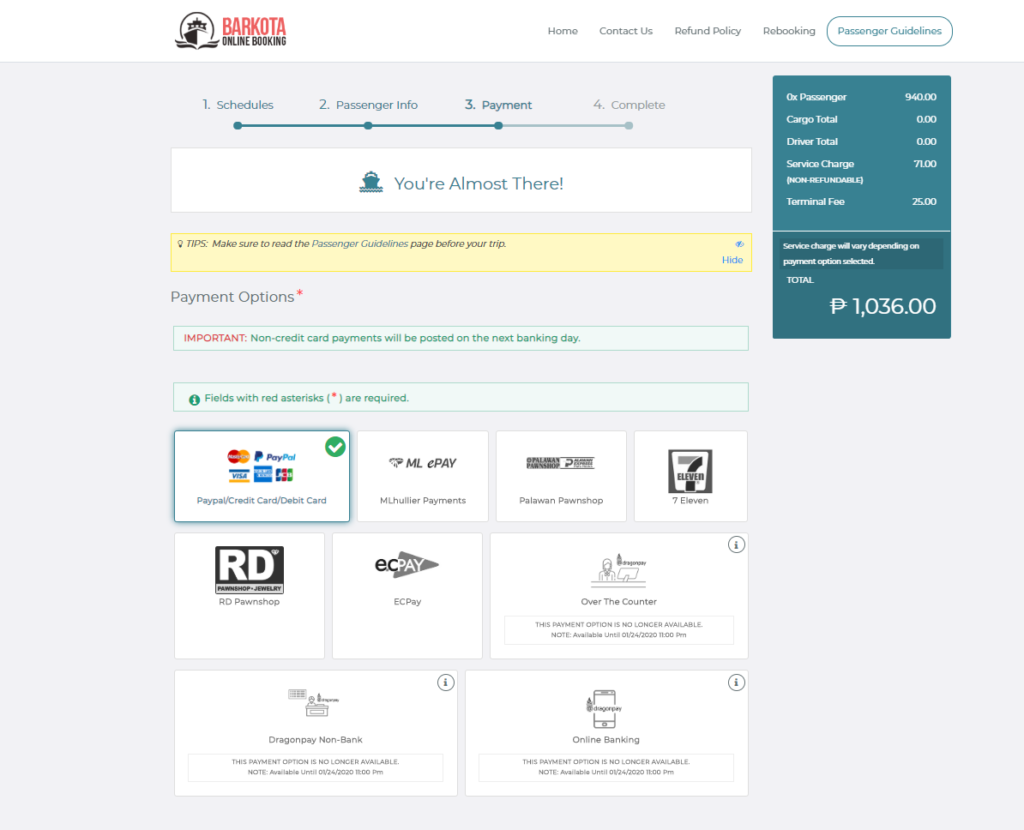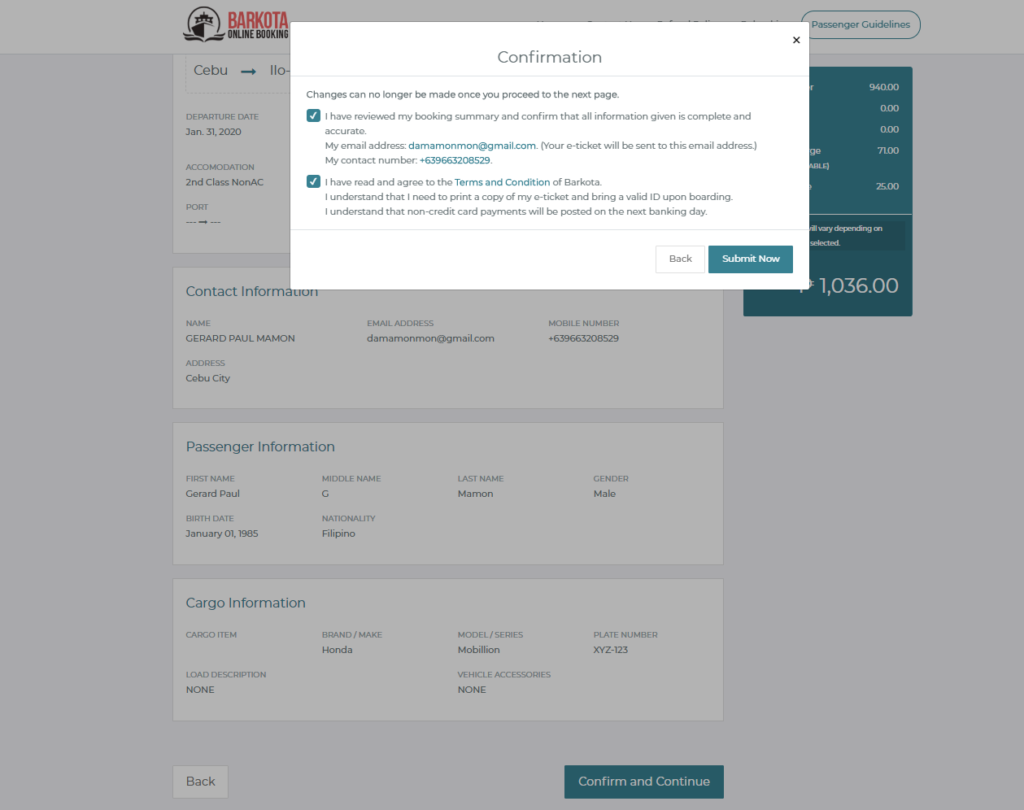 Trans-Asia Shipping Lines' Rolling Cargo Rates
Click on the link to check Trans-Asia's rolling cargo rates: https://booking.barkota.com/schedules
Rates vary depending on the category type. You can also request for a quotation on a specific vehicle through Trans-Asia's website: http://www.transasiashipping.com/cargo-rates.html
The Barkota app is also available at Google Play and App Store.
Book your vehicles for Trans-Asia Shipping Lines today at www.barkota.com and make your next getaway a notable one.